SYNOPSIS:

An extremely brutal armed robbery case has brought two very unusual young detectives together in Hong Kong. Both men have been known not to follow the usual rules of conduct in solving crimes. Lincoln, the younger brother of the deceased, an ex-policeman in China, has sworn to find the man who has murdered his brother. While he investigates the murder on his own in Hong Kong, he meets Michael, a CID officer on suspension. Michael has often been warned against insubordination and for pulling his own stunts to capture criminals on the run.

MOVIE REVIEW: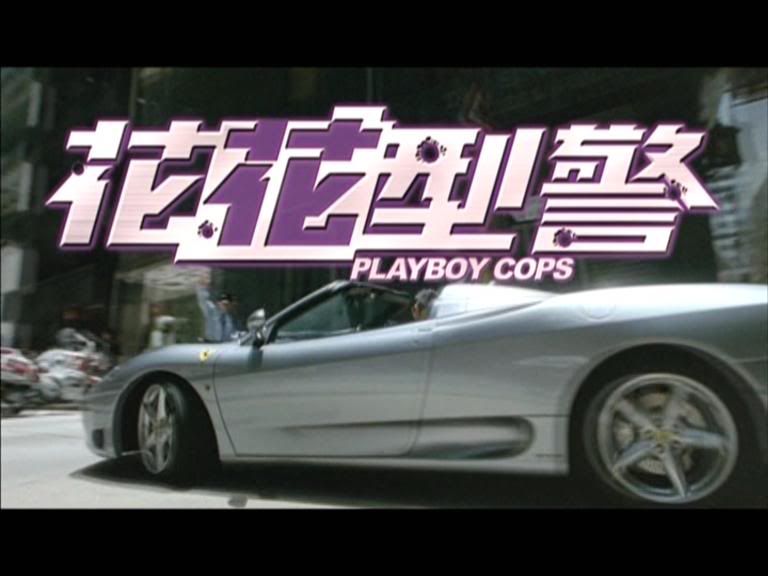 The differentiating factor in this tired Hong Kong cop genre movie would be the blatant gimmicky inclusion of "above the law type" rich playboy in the police force. The cover and the premise look promising for some high octane fun with "playboyism" and wild actions in the midst of some formulaic police story but what Jingle Ma (Seoul Raiders) had delivered was a lifeless blend of cops with "playboy" attitude and trying plot that's thin and predictable to the T.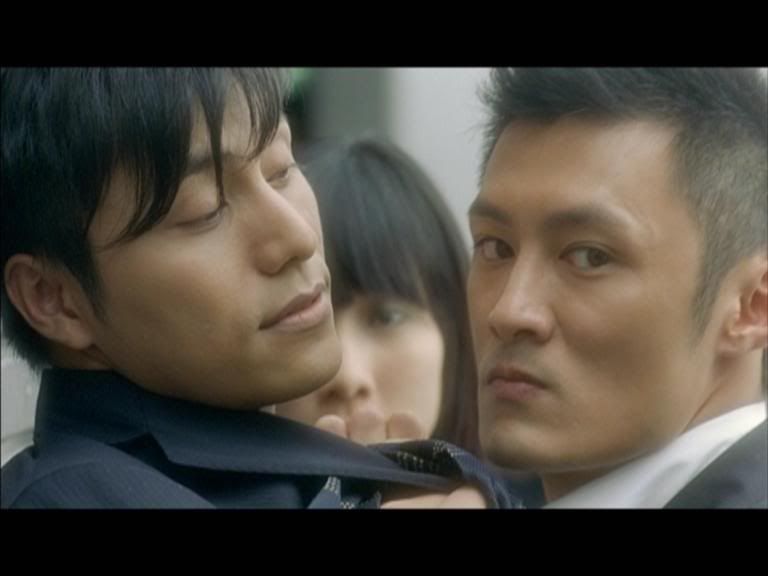 First of all, the supposedly "playboy" cops (Shawn Yue and Chen Kun) are hardly playboy al all. By any definition, playboy does not equate to being wealthy but somehow the meaning was lost in transition and the focus here is clearly about the spendthrift while solving crimes. They are filthy rich but spend very little time in actually being a playboy. All they did was brood and spend time fighting each other like a gay couple secretly in love with each other. Beside their good looks (subject to respective standards), this film spend very little time in demonstrating their charms in mesmerizing the opposite sex.


Instead it spends bulk of this film focusing on fighting for the affection of one average looking lady (as again subject to individual's standards). It doesn't make sense for these supposedly "playboy" status to go through so much trouble for the affection one female. It doesn't help that it never play much emphasis on why they are so hung up about her in the first place. Since the film maker didn't give much concern about such build up, why would the viewers be bothered with the plastic love affairs that going on?


Another half baked notion was the supposedly flaunting of the rich cop's wealth. A good way to describe it would be that the display had been miserly exaggerated. If one would to pay attention, it would be obvious that the producers had limited funds and resources to make the wealth bit of this film convincing. It did show case expensive cars and clubs but after a while, it's beginning to look limited in quality and there weren't any funds to show more.


Then when it tried to show how this wastrel is wasting money, it just came across as naively silly. There are some real rich squanderers that are wasting their money like nothing but to waste it to fight crime? Batman and Iron man did it in a more respectable way while in Playboy Cops, it's just so stupidly uninventive that I wonder if Shawn Yue rolled his eyes at what he was asked to do in this film.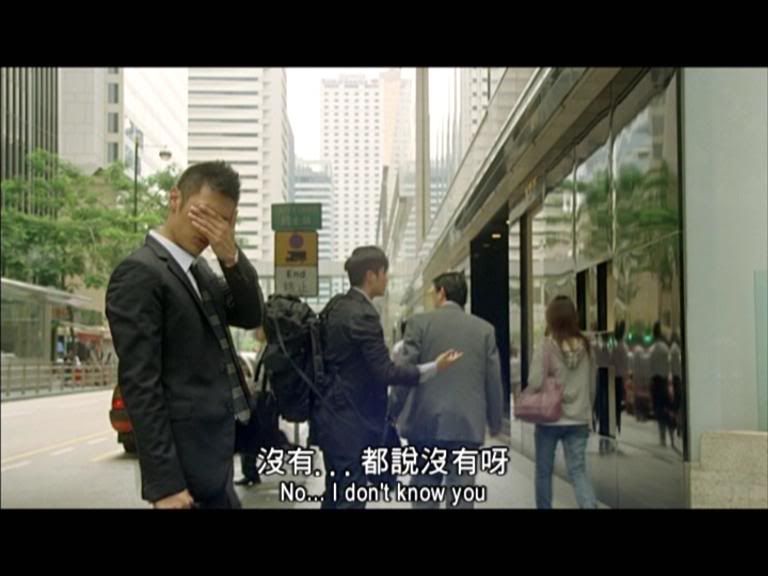 Beside those couples of silly off putting presentation of playboy wealth mention above, the rest of the film was made up of awfully predictable attempt at pull twist and turns in the plot department.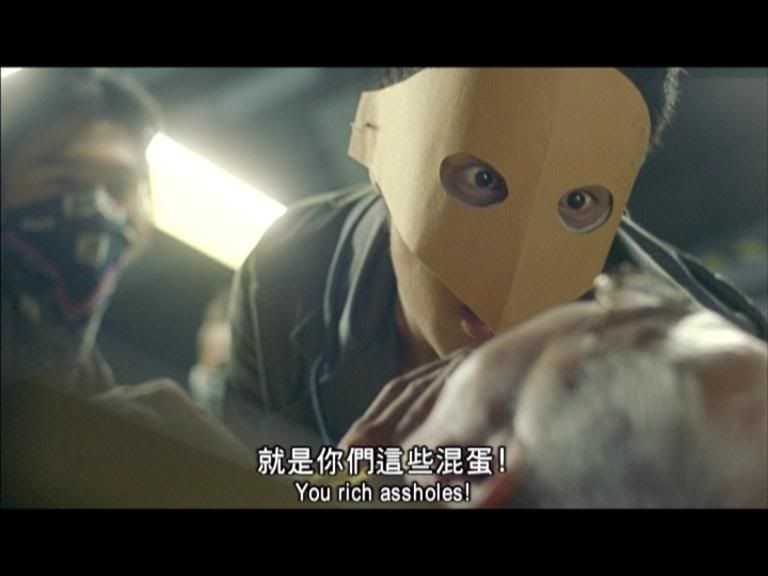 For example, it isn't hard to spot the mysterious killer that supposedly hiding behind the crime scene. Season viewers shouldn't find it to hard to figure out who did it. The strange and unnecessary emphasis on supportive characters will stand out like a sore thumb.
Then there the exaggerated spenditure of the rich man son which raise alerts that there will be some morale lessons included which are clumsily included without any importance bearings to this story and serve no purpose except wasting time.




Without a doubt, the good looking Shawn Yue's talent is wasted in Playboy Cops. Specially coming off from Rule #1 which gave him more serious material to work on, Playboy Cops had him playing an unbelievably childish hunk who isn't in tune with the object of his affection. It felt that he had a hard time convincing himself that the dashing character that he is playing would behave in such petty immature way.




This film also felt like an excuse to pull in China actors into prominence with the Hong Kong Market (and perhaps the international market). In this case, the China actor (which was referred to a couple of times, like it's warning viewers) Chen Kun looks relatively good but delivered his emotion by glazing into nothing like a stoic blind man.




The worst bit was the pairing off of these two and chemistry here is definitely lacking. Maybe it's the China investment in this film production that dumb down the fun buddy rival films (Tokyo Raiders, Curry and Pepper comes to mind) that are abundant back in the old days. Or maybe the script writer ought to be shot for not even referring to the plentiful inventory in the past to muster up their chemistry. Or maybe the problem lies with pairing of a Hong Kong star and China actor. In anyway, Playboy Cops isn't much of an enjoyable time waster compared to the good old Hong Kong stuff.
SPECIAL FEATURES:

NIL.
AUDIO/VISUAL:
Presented in 4:3 letterbox, this DVD features no extras and not even a menu page to get to. That means the selection of scenes which is a norm in almost all DVD release is absent here. The English and Chinese subtitles are burned in and they are not even selectable like other normal dvds. Haven't seen such DVD made since the old days of Hong Kong dvds.
MOVIE RATING:


DVD RATING:

NIL

Review by Richard Lim Jr