SYNOPSIS:
Single father and former cop Tom Carver (Samuel L. Jackson) has an unusual vocation - he cleans up crime scenes. But when he's called in to sterilize a wealthy suburban residence after a brutal shooting, Carver is shocked to learn he may have unknowingly erased crucial evidence, entangling himself in a dirty criminal cover up. Directed by Renny Harlin and co-starring Eva Mendes, Ed Harris, Keke Palmer, and Luis Gusman, Cleaner is a dark, gritty crime thriller that proves cleaning up is the dirtiest job there is.
MOVIE REVIEW

With so many stars like Eva Mendes (Ghost Rider), Ed Harris (National Treasure 2), Keke Palmer (Akeelah and the Bee) and Samuel L Jackson (Way too many recent films to refer him to) in this Renny Harlin (The Covenant ) directed flick, why does the Cleaner feel like a B grade movie or one of those straight to video "not so good" flicks?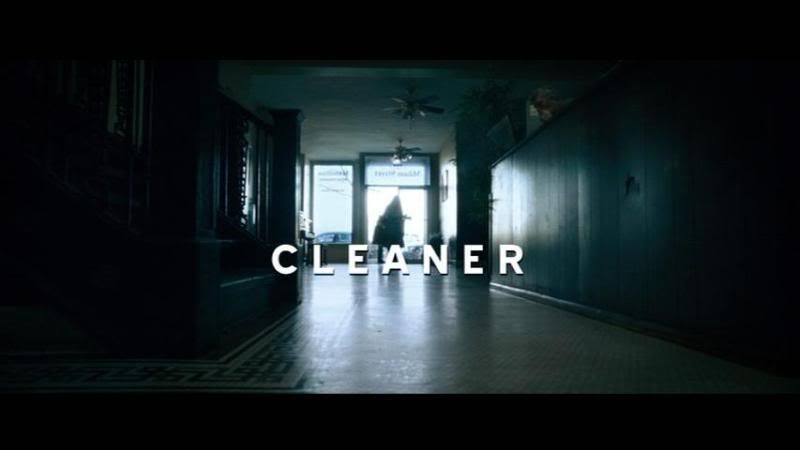 Perhaps it's the plastering of the respective stars' face on the front cover or perhaps it's the choice of movie title that vaguely sound like one that you might expect from fallen stars such as Wesley Snipes or Steven Seagal (Pistol Whipped). But giving this disc a spin in the player, this film that never made it to the theatres both locally or in the states, actually satisfy to a degree that one would not had expected from such title.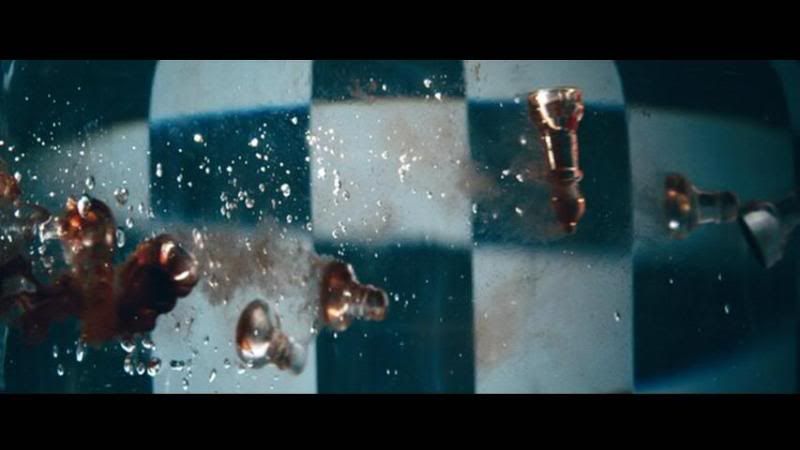 First off, we got a very interesting and even lighthearted introduction of the Cleaner job in a C.S.I - esque of style. There are frequent close up shots of objects ( tight shots ) that the director want to focus on and the sassy fast editing manner actually made it look pretty stylishly cool. The introduction also hit the nail about the job of a cleaner (not the coffee shop type but the one that cleans up crime scenes). It's something that we don't get to see much of but essentially necessary for life to move on after a tragedy.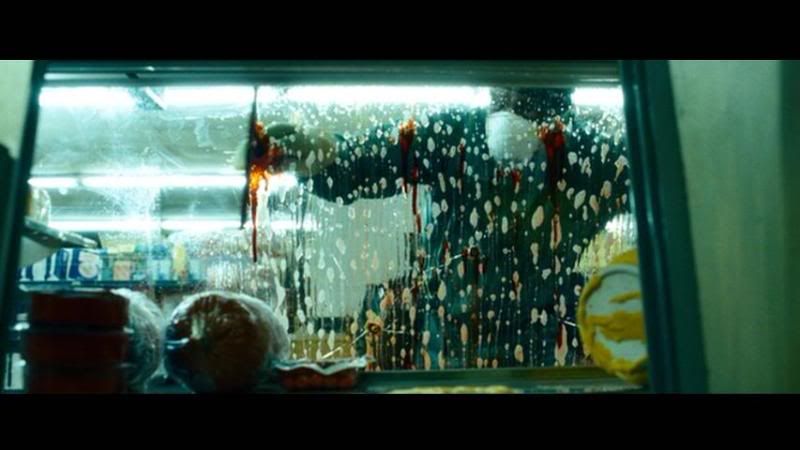 Here we have, Tom Culter (Samuel L Jackson – Do note that there a difference between the name listed on the back of the Dvd cover and from the movie itself), a very serious worker who takes pride in his job. Neat and very organized to a point that it drives home the message that he is very efficiently professional in his job. But obviously the film won't waste precious time in setting up something if it was unimportant to the story and we get a loophole in his line of routine work that caused Tom's skills to be turned on him (Not a spoiler ! it's listed on the dvd's synopsis).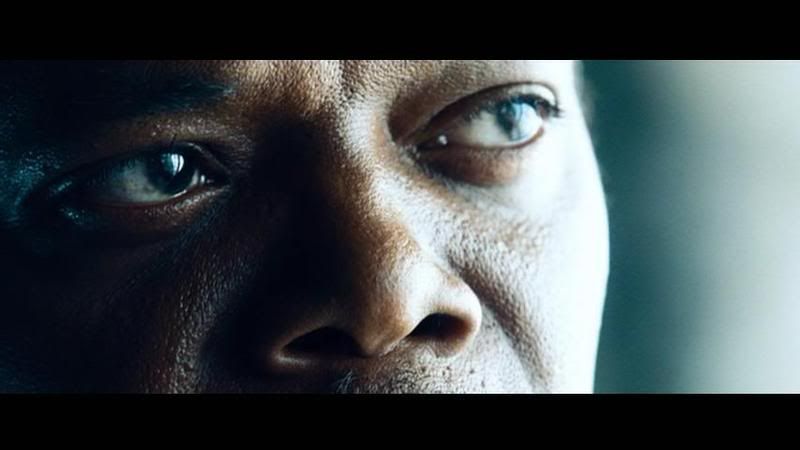 Now, you might wonder what is stopping Tom from going to the police and coming clean with the mistake (Sound like a Pun, doesn't it?). That's where the plot thickens and things are not what it seems. Characters and events are set in motion and complication with the seedy past kept catching up.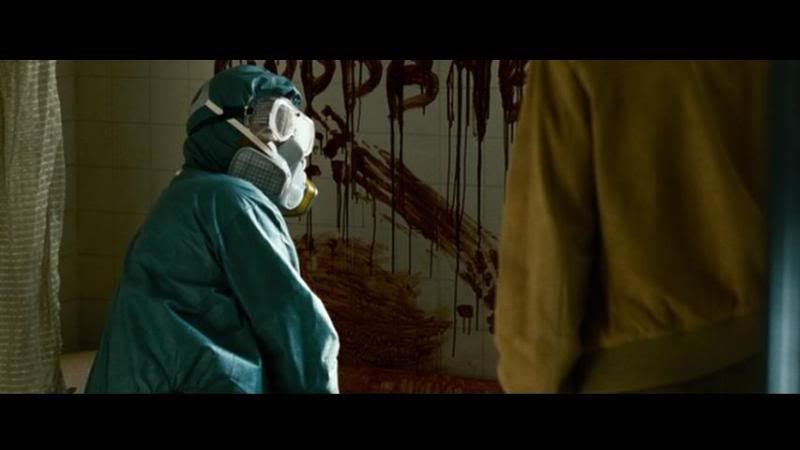 Just when it seems that this title might be one of those gems in straight to video release, it started to slow down by the part when all the ingredients are coming together for the gelling process. It became awfully predictable (use my method of prediction, "any supporting character that seemly had appears to be pointless in the movie will be the villain in question" and you will have no problem figuring out who did it) and rather long winded (especially when it's Eva Mendes' turn to share her character's life story).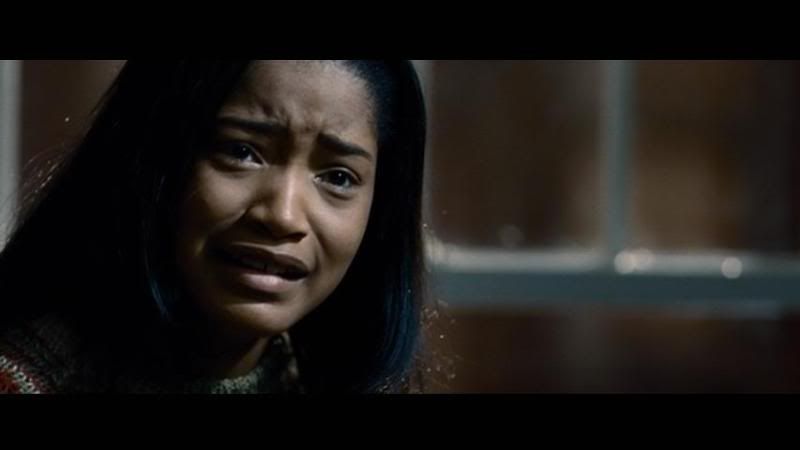 Thankfully, Cleaner gotten young Keke Palmer and the veteran Samuel L Jackson to engage us with their on screen chemistry as dad with troubled teenager scenario. Personally I can't help but feel that there should be more in store for the young actress in the future.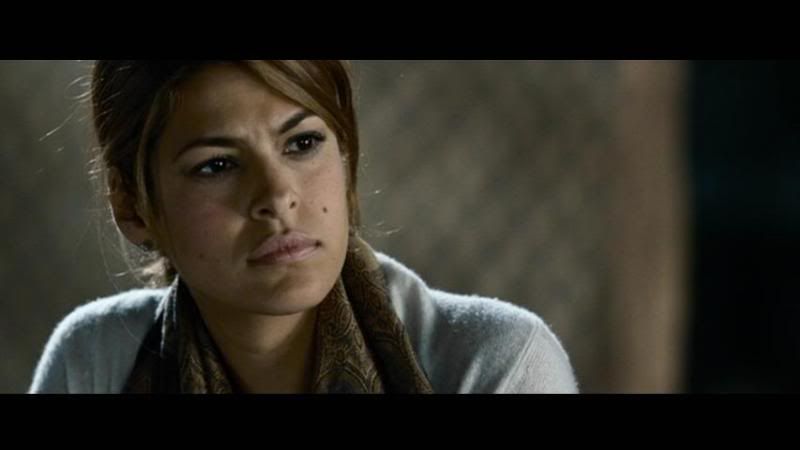 Eva Mendes is a good visual distraction but as again like her role in Ghost Rider, she had very little to work with to help out with the acting credibility. Ed Harris was equally wasted here as he was in National Treasure 2. There isn't much material to work on and it really make one misses his performance in older classic such as The Rock and The Hours.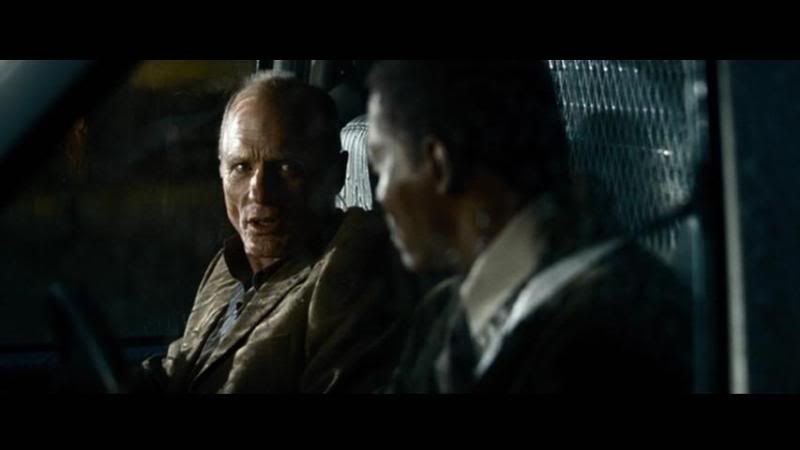 Overall, Cleaner had an unexpected first half that was good enough to understand why Samuel L Jackson and the other cast sign on for this film (beside the monetary reason) but by the second half, it veered back to the sterile premise that's too safe, boring and predictable that watered down the engaging first half down to what a straight to video flicks are expected to.
SPECIAL FEATURES :




There are three extra segments included for this Dvd for the viewer to choose.

Deleted Scenes: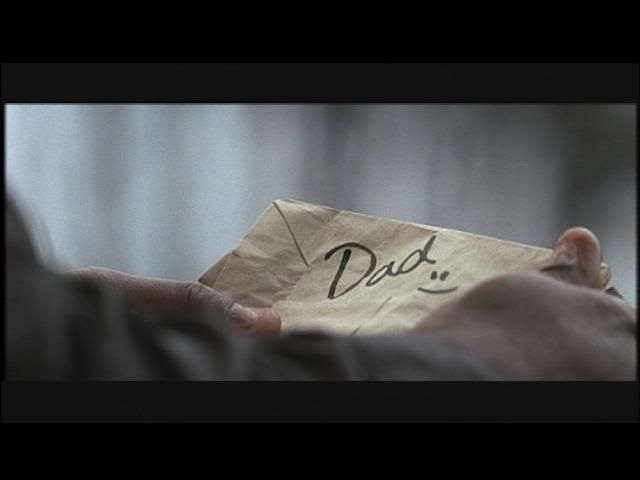 The segments that probably got cut for pacing purposes but it's a shame because it contain parts that gave Samuel L Jackson's character more depth and even give more punch to the emotional dynamics between respective characters.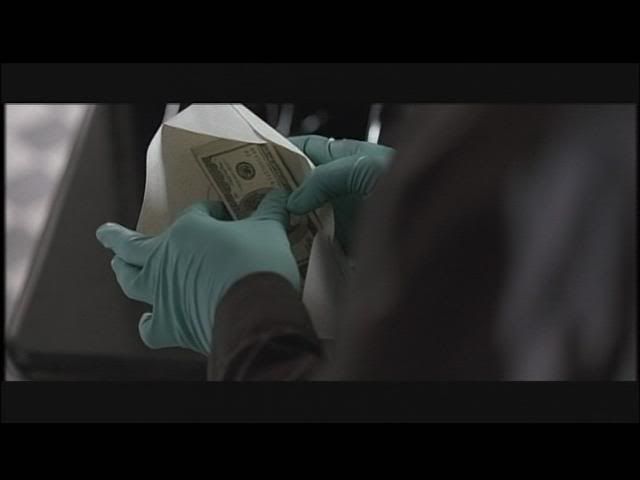 There even a segment that shows Samuel L Jackson getting paid after completing the questionable job (something that was sorely missing when watching the show on it's own previously). A funny thing to note as this segment comes with subtitles! But only in Thai and Chinese so if you can't read either of those two languages, tough luck.

Commentary:

Director Renny Harlin's commentary here is as informative and interesting one as it's an obligatory praise session for those who had worked with him in this film project. Although he is not exactly the best directors around, he sounded quite willing to share various details of his filming process, his thoughts on characters, actors and there's rarely a quiet moment during this commentary track.
Other various trivial information that he shared with us would be stuff like Steri Clean is actually the name of a real company that is base in LA. Renny Harlin actually went to Steri Clean to research about the cleaner's job and was so impressed with what he learned from them that he asked if he could use their company name for this movie.
Overall it came across that this guy really loves making films (and his country) and his enthusiasm infectious enough that made me wants to dig his older films with his commentaries to hear what he got to say. One of the finest commentary tracks that's worth listening to.
As again, there subtitles provided for this commentary track but only the Chinese and the Thai subtitles are provided.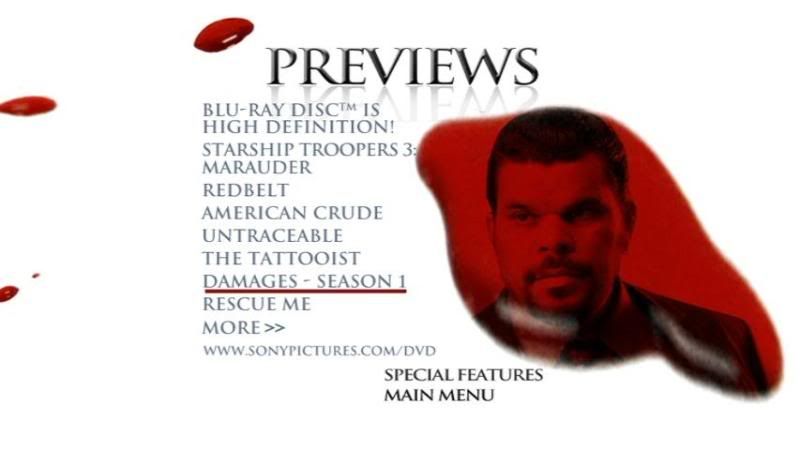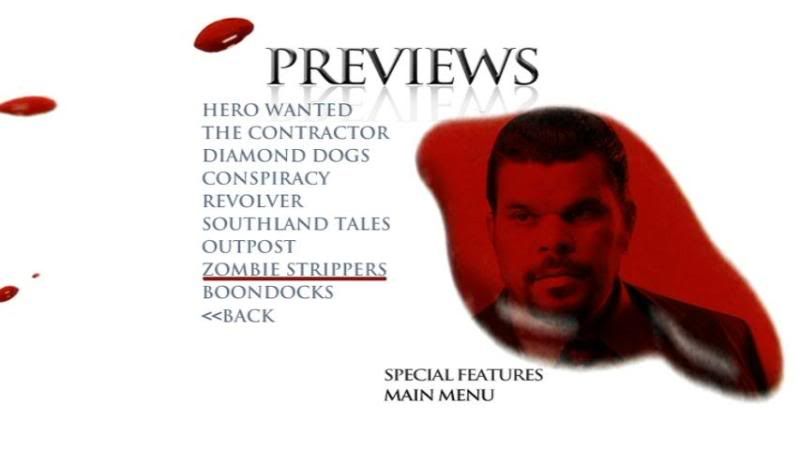 One of the most surprising trailers that were included in this section is the one for Redbelt, one of the films that are highly anticipated by this reviewer. Then there's the quirky patience challenging flick, Southland Tales from Richard Kelly. In other word, it's trailer galore and hopefully the trailers included here will eventually make it to Singapore.

AUDIO/VISUAL: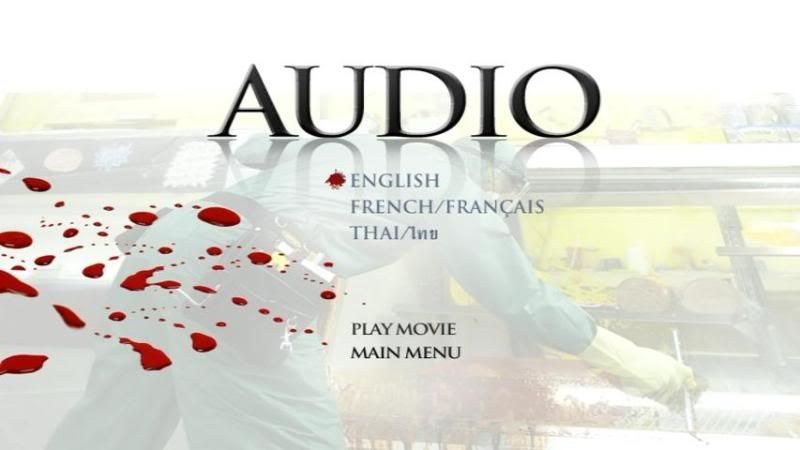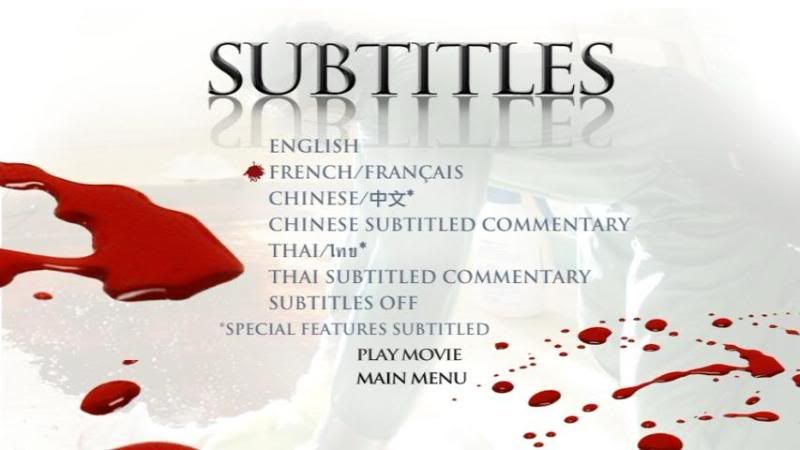 Cleaner comes with English, French and Thai Dolby Digital 5.1 with a whole range of subtitles to choose for (English, French, Chinese and Thai). This film is presented in anamorphic widescreen and the images are crispy sharp as nowadays films are expected.

MOVIE RATING:





DVD RATING :





Review by Richard Lim Jr