SYNOPSIS:
After her husband's confession of having an affair, Yeon finds herself heading towards the prison to meet a condemned criminal Jin who repeatedly attempted suicide. She doesn't know why, but Yeon meets Jin and treats him like an old friend. Jin doesn't open up to her that easily at first. While Yeon brings spring, summer and autumn to Jin in the prison, they fall for each other. But Jin's clock is ticking away, and Yeon doesn't want to send him away like that.
MOVIE REVIEW
Let's put it this way, Director Kim Ki-Duk's films are generally not meant for the mass consumption. Recently he was so upset with the low Korean attendance for his films that he threatened to stop releasing his films in Korea unless Time (his previous work, Film No.13 ) was attended by at least 200,000 people. In the end, it only managed 30,000 tickets sold. The director relented that there are diehard fans in Korea to care for and chose to not to go through with his threats, thus releasing Breath in Korea.
There are a few reasons why Director Kim Ki-Duk's films are not so commercially viable but due to the lack of space in this review page, we will only focus on one. The most noticeable reason being is that his films are filled with symbolism and is pretty much open to each individual interpretation. Even my fellow colleague in Moviexclusive who studiously watches every single movie that opens in Singapore was not tolerant to such film making, calling this latest flick from Kim Ki-Duk a "time waster" and "calling out that the Emperor is naked".
Upon reviewing it, it was quite puzzling why it had went down my colleague's list of bad movies that inspire him to be a director and the thumb downs from Kim Ki-Duk fans who mostly unfavorably compared this to 3-Iron. While I am not able to dwell into deep explanation on why Breath is good as some arty farty folks can, I can share with you why Breath is so good in my book that it's a contender for my top ten movies in 2008.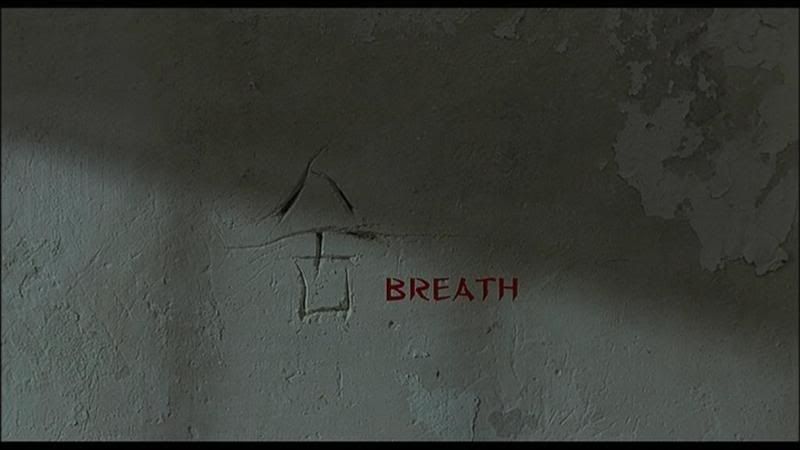 Breath is an inexplicitly conducive piece of movie making that fosters thinking about the different facades of love, particularity the darker aspect of love such as betrayal, alienation and even sacrifices. Such as Yeon (Zia)'s unfathomable behavior which some might call it crazy but with a little thoughts put in, one could feel her pain that is derived from her husband's infidelity. It's subtly work on but with some prior knowledge and perhaps some experience in such life's despairing moments, it's easy to understand Yeon's need to break out of normalcy. Yeon reaching out and relating to a death bound prisoner, Jin (Chang Chen) who is seeking suicide, was probably a reflection of her own deep dark desire to end her own suffering.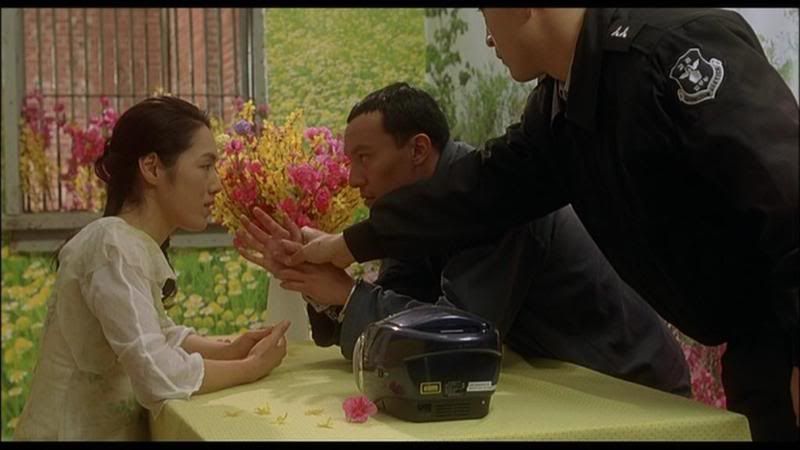 Sharing that strange connection in the most pressing of times, a strange love affair blossom between Yeon and Jin. It makes one wonder if it was really love or just an excuse for Yeon to get back at her cheating husband. From one point of view, Yeon's feelings for her husband had died and no matter how her husband mend his ways or pacify her, it's impossible for her find her love for her husband once more. <Spoiler Starts> thought was a clever move, the filmmaker created a chance at rebirth of emotions, in which Yeon attempt a suicide with Jin by cutting off both of their air supply. It might seem like a weak attempt but my interpretation was that it metaphorically it symbolized Yeon releasing the burden that she been carrying. Once she gone through the experience of death with her current love, she is free to fall in love with her husband once again. It was hinted though out the show that she had always love her husband but could not find a way to forgive him and in my point of view, Jin was rebound case that she truly fell for <Spoiler Ends>.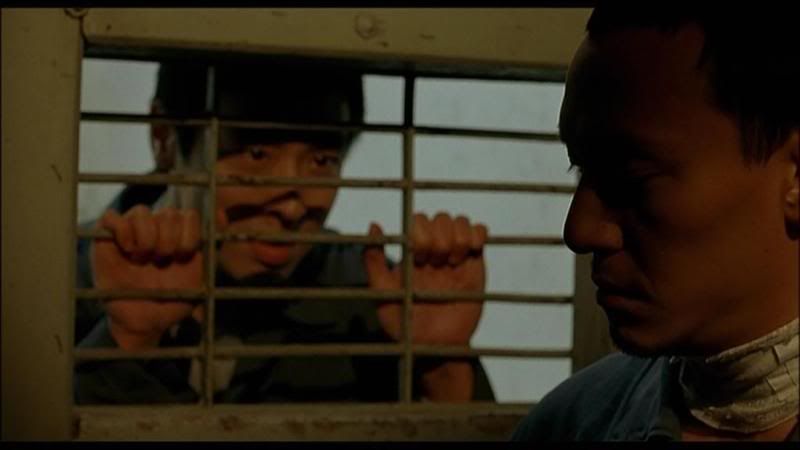 In another aspect, it shows how cruel love could be. This show exemplifies the selfishness of man's love. For Jin, this twisted relationship became the only thing that kept him going in a world that he was ready to abandon. <Spoiler Starts> In an ironic twist, Jin's initially suicide was to end his misery and Jeon's interference in his life had actually caused him to attempt suicide to call out to her, prolonging his time in this world <Spoiler Ends>. The most poetic part of this film was how Jin who had nothing to live for and in mere moments to his scheduled death, had something to pine for. In my opinion, that gift that Yeon gave to the dying Jin was more cruel than the death sentence itself.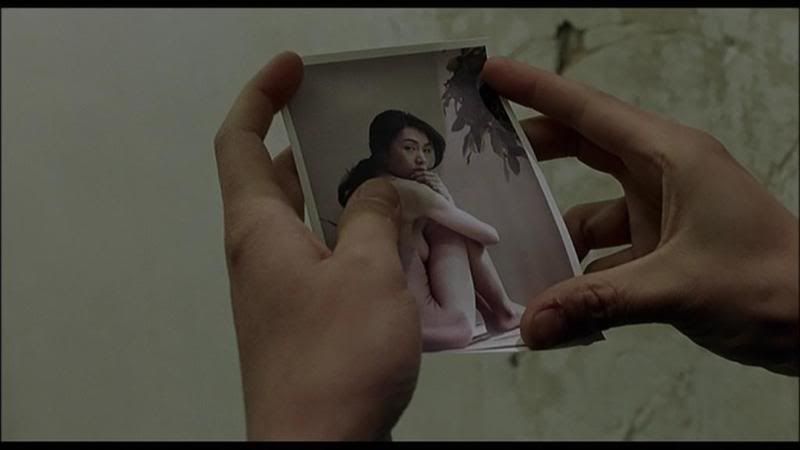 There are more of such subtle moments that speak volume about the emotions of love in a very constrain mode but I will leave it to the viewers to discover it for themselves. Director Kim Ki-Duk had succeeded here by leaving just enough material for those aggressive movie watchers to fill in the blanks. Not too much to overwhelm but just enough to encourage viewers to feel more for these various characters that gotten involved in this peculiar affair.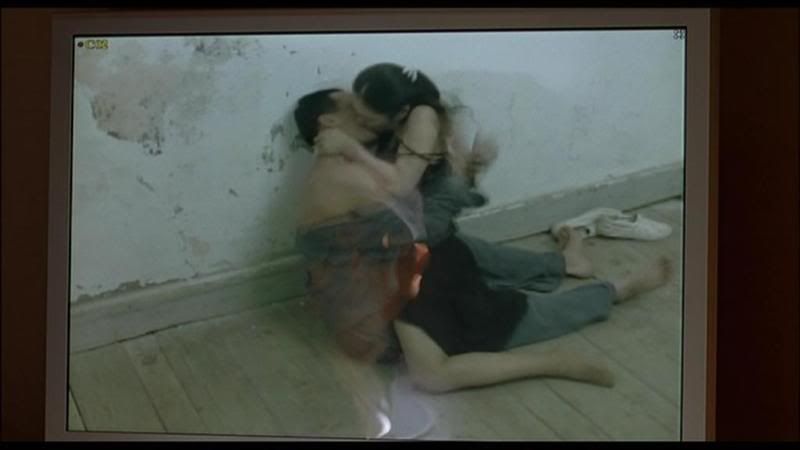 His involvement in this film was not restricted to the directing duties as he appears as the voyeuristic prison warden. Parallelism between his roles and duties as director shouldn't be too hard to pick. His "god like" power over the confine span of area and inquisitiveness to see what will the dramatics between Yeon and Jin will pan out was a nice touch to the film.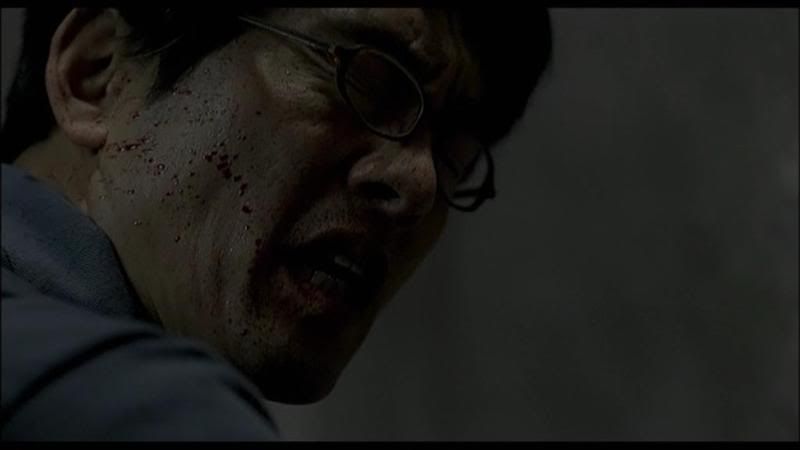 Another equally ingenuity move was how Breath gotten over Chang Chen's language barrier. Unlike some films that had actors attempting to speak in foreign language and coming off sounding awful in the process, Breath cuts to the chase and gave an effective reason why Taiwanese actor, Chang Chen won't be attempting to speak in Korean. This enables the viewers to focus on his acting and Breath is a prime example how actors from different nation could come together for a great performance.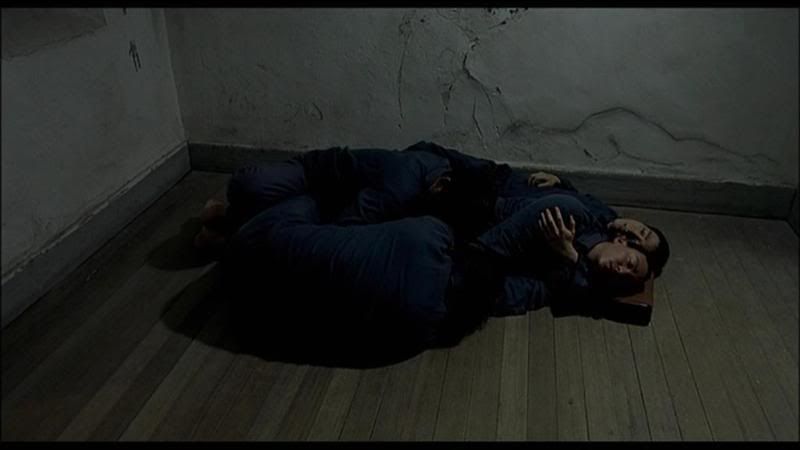 Initially I had a hard time gasping the reasons for Kim Ki-Duk films to be so popular in the festival circuits. There are relatively low budget with relatively unknown cast (at least to this part of the world) and are filled with symbolisms that is pretty much open to each individual interpretation (which means could be a frustrating time). But slowly with exposure to his "Spring Summer Fall Winter .. Spring", Time and Breath in a leisurely pace and mood (thanks to the Dvd releases), its beginning to be obvious why he is hailed as a director to look out for and in such relaxed mode, it's easier to appreciate his ingenuity in filmmaking.
SPECIAL FEATURES :

NIL.

AUDIO/VISUAL: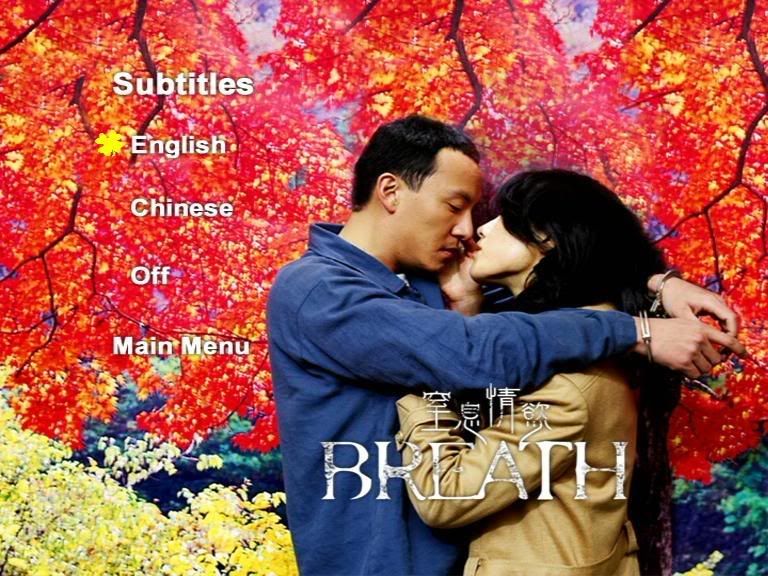 This film is presented in 16 x 9 widescreen with amazing display of the cinematography. It comes with Dolby Digital 2.0 in Korean and there changeable English and Chinese subtitles .

MOVIE RATING:






DVD RATING :

NIL
Review by Richard Lim Jr