SYNOPSIS:

Rob Zombie reinvents the ultimate slasher classic unleashing Michael Myers for a bloody rollercoaster of a rampage like fans have never seen. Include a retelling of the original story that unfolds at a breakneck pace as well as a chilling new introduction that finally reveals the secrets behind Myers' disturbing childhood.

MOVIE REVIEW:

Disclaimer: Although this reviewer had been follower of Freddy Kruger's Nightmare on Elm Street franchise, he had given Michael Myers' Halloween franchise a miss till now.

After the endless churning of "remakes" (specially from Asian region), the horror department of Hollywood has a new cash cow to milk and that cash cow is "reboot". A no brainer formula as if it works in the past, with some modification updates, there is new victims audience to trap / lure / attract.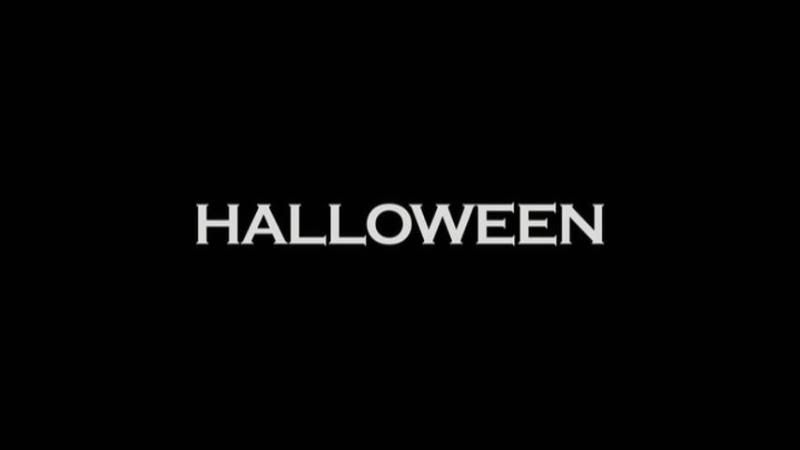 This Halloween movie by Rob Zombie (that guy who made the successful transition from Heavy Metal Music scene to Movie Horror land) is one of those reboots. The thing is that while some other reboots seems to be strictly out for the money bags, Rob Zombie gave the impression that he truly care about the material at hand. However fandom and the best intention don't necessary mean that it will beneficial to the Halloween franchise.

As a reimagining reboot, the first thing added for Halloween franchise was the origin story for Michael Myers (the iconic badass slasher that inhabits this franchise). While most origin stories screw up the mystic aura that the characters had build up in their first appearance, this Halloween reboot did a fairly decent job. Some fans of the original series complained that it was hard to accept that growing up in a white trash family environment would cultivate a serial murderer but I felt otherwise.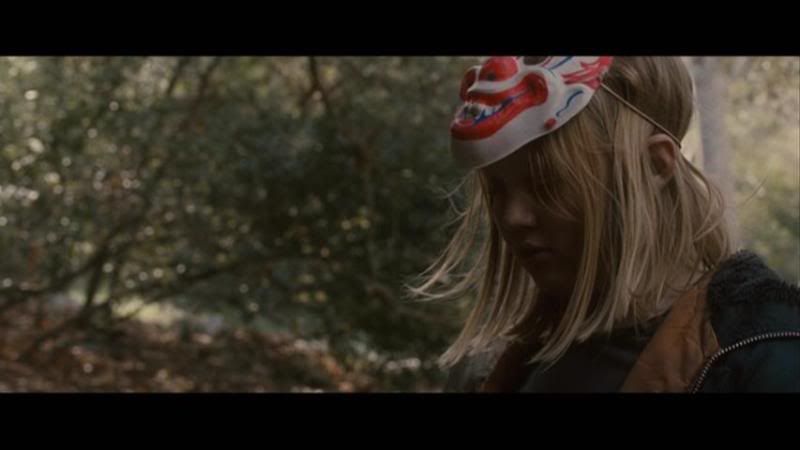 From the manner that the origin was told, it wasn't the family environment that caused Michael Myer to become what he had in the future. To a degree, his dad had been verbally abusive and not exactly the model dad around but what I got from this origin story was that there already something sinister about young Michael. His mannerism and expression had this demonic infestation with him that made it believable evil was within him all along and the scary bit would be that he himself wasn't able to differentiate it. Another thing that went well with this origin story was that it's not overly explained. We get to see what happen to him back when he was a kid and this film was smart that it didn't try to explain what made him tick (unlike that Hannibal story).
After the origin story, the next enjoyable aspect of Halloween was … well a picture speaks a thousand words and I will let the following pictures explain the enjoyable aspects.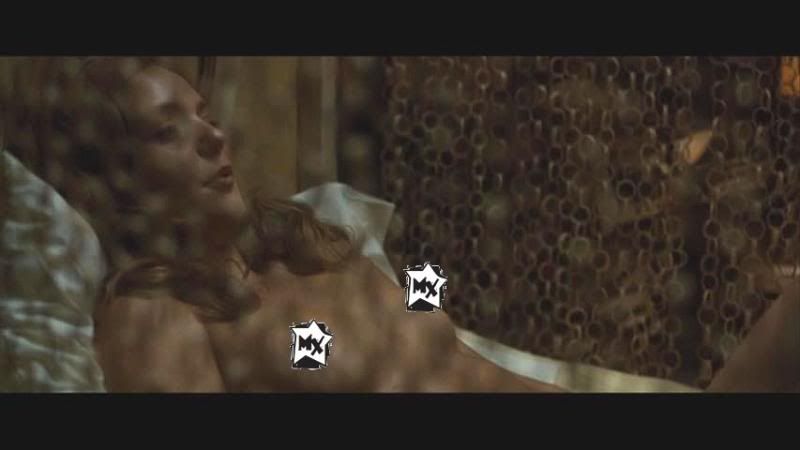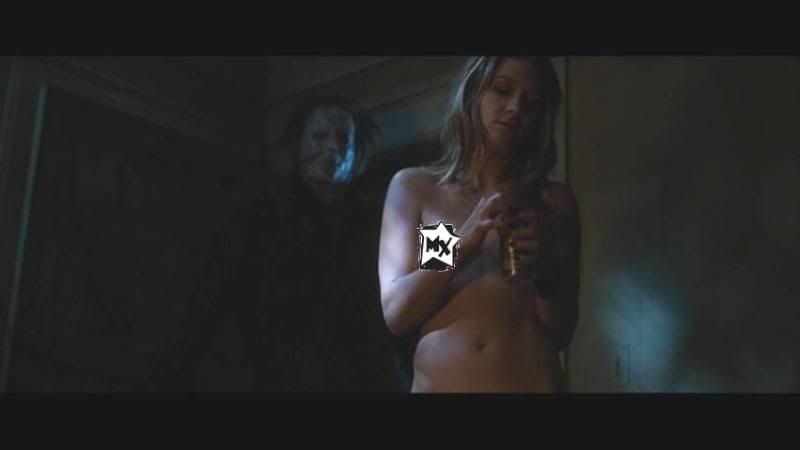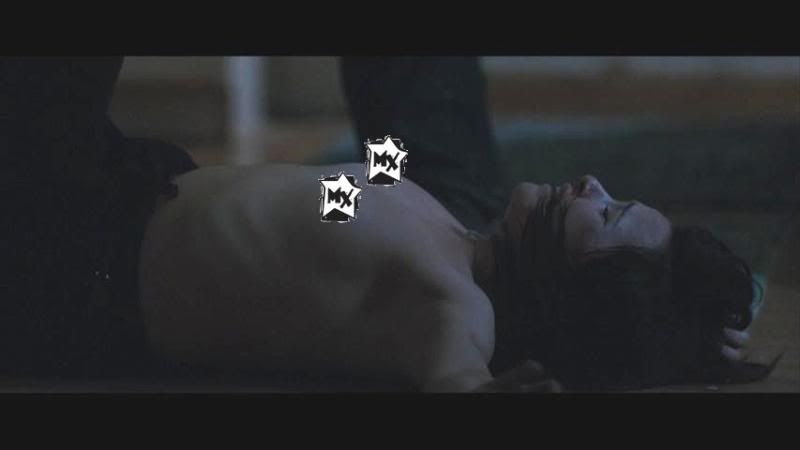 Although the brief nudities are probably a tame experience with the young crowds these days, you must understand that this reviewer came from an era when nudity was an automatic cut by the censorship board. He hasn't been able to appreciate the true spectrum of a horror slasher flick until now and thankfully Halloween had plenty of them (more than he had expected and those who revealed their assets are pretty hot).
With his juvenile desire satisfied, it's time to pick up faults with this film and there are a couple that stood out as sore thumbs.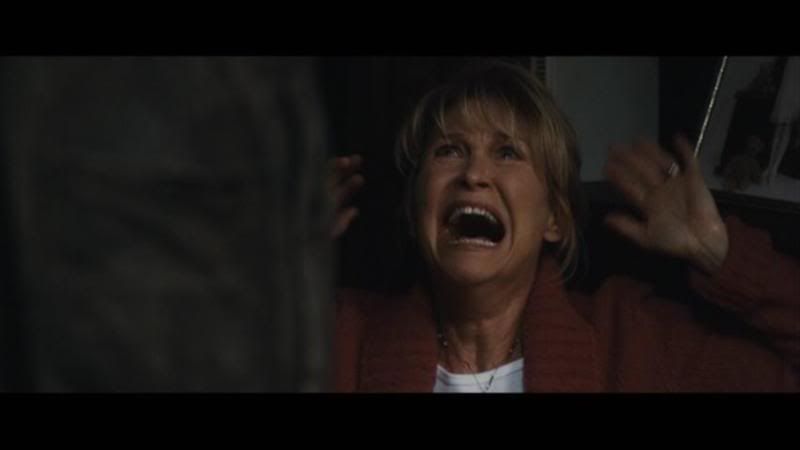 This slasher flick does not really take its time to build up any decent suspense for homicidal killer. Instead we get big size guy going after his victims as clumsily as what we get from the wrestling ring. It just can't get any scarier if you can see that guy coming.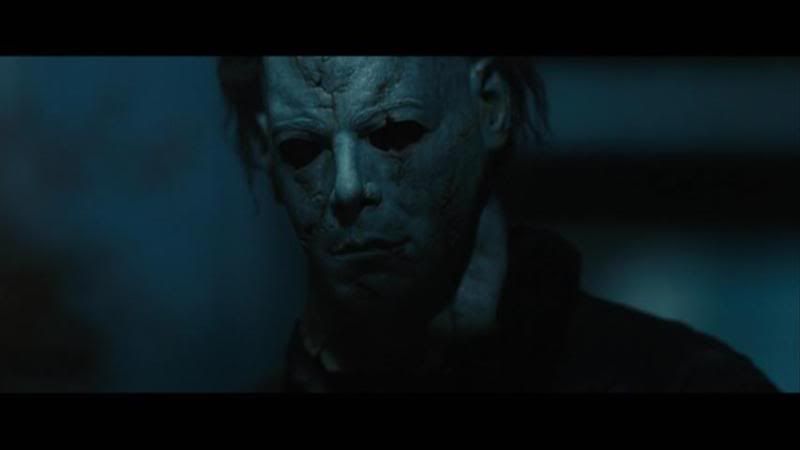 Then there is this loophole about the adult Michael Myers' bloodthirsty quest that took up the bulk of the movie. Without giving out too much spoiler for those who haven't seen this or the original franchise, it make one wonder how does incarcerated know about things going on the outside that even his physician wasn't aware of. The most unfathomable bit was that Michael Myers' doctor discovers the fact after speaking to the only person involved and that person was unwilling to reveal it in the first place. So unless Michael Myers has some sort animal high detecting senses, it really made no sense on how was Michael Myers able to seek out the correct person.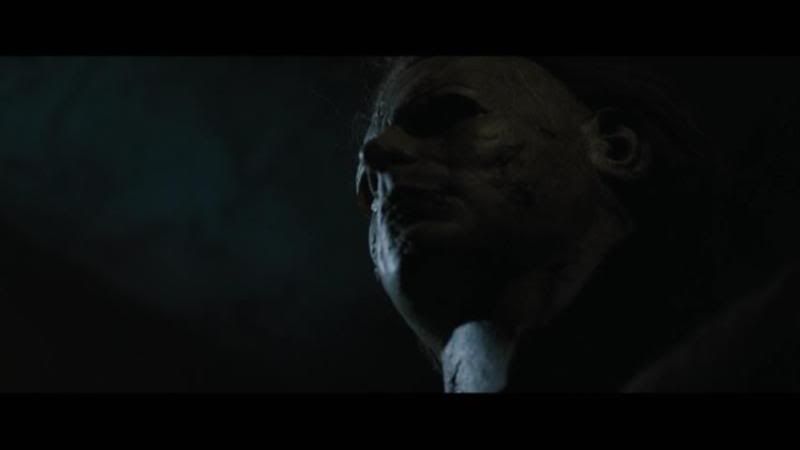 As someone who is new to this franchise, I didn't have that baggage of "how good it was back in the past" with me and it played out to be a rather enjoyable slasher flick. The origin story wasn't that bad and I finally got to appreciate the unwritten horror rule about staying chaste in a horror movie that been mention in Scream. The big loophole and lack of suspense was a bit of letdown but it will do fine for some brainless entertainment.
SPECIAL FEATURES :

Be careful what you wish! For the longest time, we had been lamenting that our local dvds does not even come with any making of or extra feature. Now, local Dvds like Halloween comes with extra but to our nightmare, it's felt like the rejects from the editing room.

Soundbites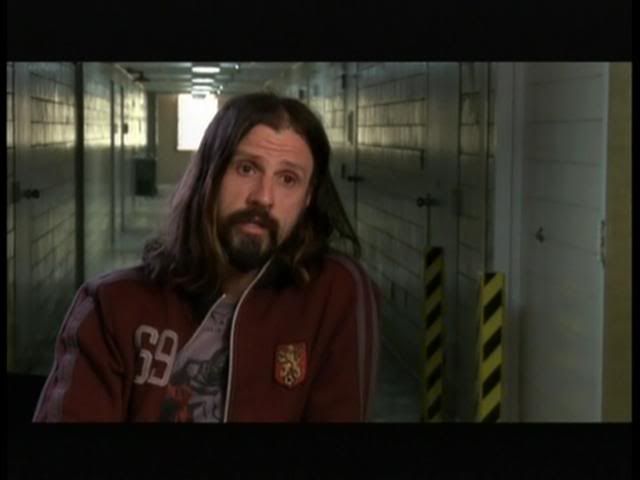 Interview segments with the director and various personals that were involved with this reboot. It's unpolished piece of interview section with the question flashed before the interviewee answered them. Watching this segment make me appreciate those proper making off segment that took the effort to weave the chunks of interview moments into one.

B - rolls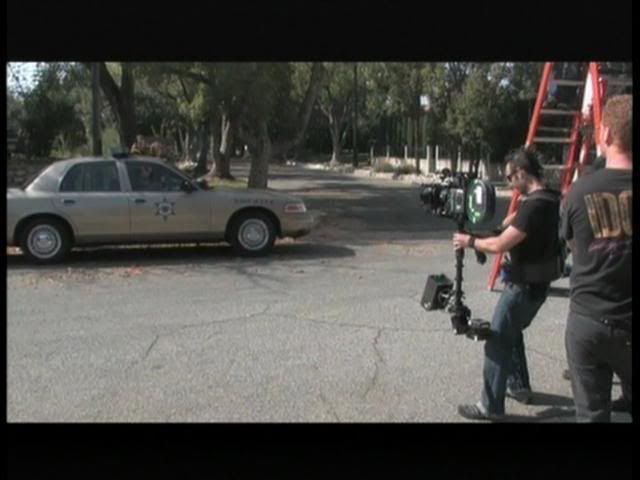 Another questionable effort in bringing extra feature to this Dvd. B – rolls played out like someone took a video camera to the filming set and film whatever he or she think it's interesting. As again, the lack of editing stood out as a sore thumb.
Comes with Halloween and The Mist Trailers.
AUDIO/VISUAL: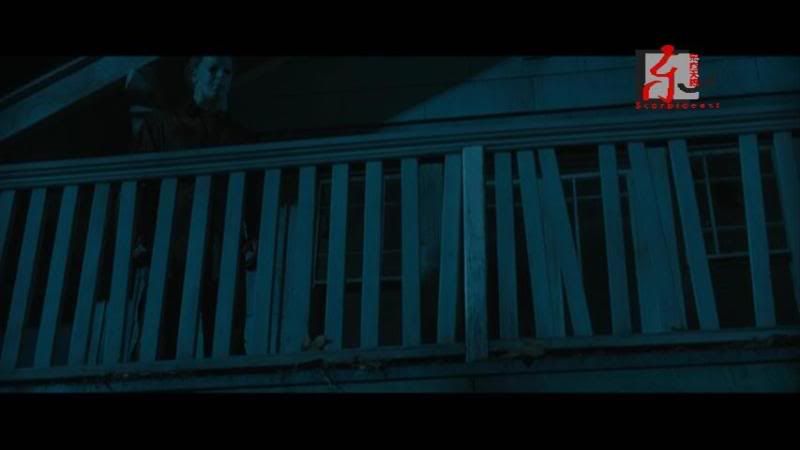 Michael Myers looks ominously at the Scorpio East logo as if he didn't like it too.
It's looks like Scorpio East will be flashing their logo in all their videos from now on. Both Asian and Hollywood movies won't be spared. It just don't make sense for this kind of branding as the American market won't do this to their consumer and the only distributors that does that are in the China market. It make one wonder are we competing with the China distributors and for that, I wonder how low are we going to go (with price).
This is a very dark video (the brightness aspect, not the material aspect) and this video presentation did well to present the details in the darkness. Audio is sharp and clear.
MOVIE RATING:





DVD RATING :



Review by Richard Lim Jr