SYNOPSIS:

Ah Long Pte Ltd is a light-hearted black comedy about a young lady, Wang Li hua (Fann wong) tries to restructure her money-lending triad into a professional and 'loving' triad that stands against the use of violence after she takes over from her triad leader, Chen Jun ( Richard Low ) who has retired. Her various restructuring plans bring about hilarious results.

MOVIE REVIEW: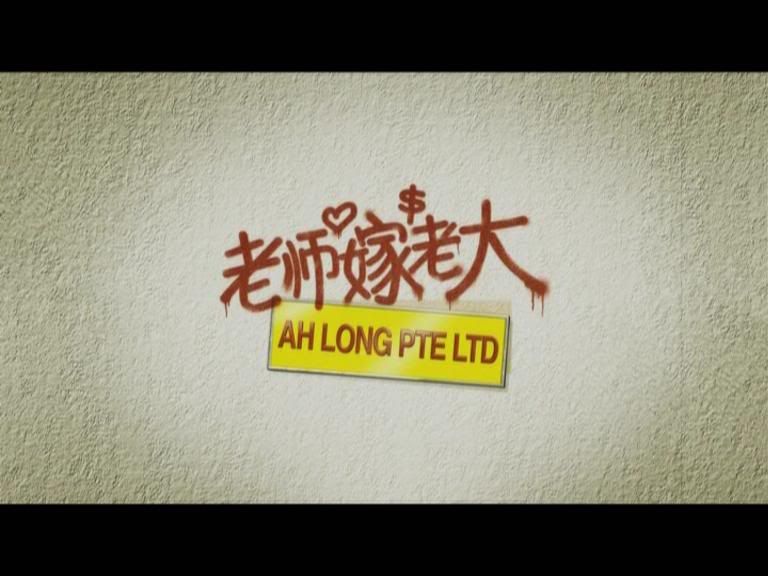 Reportedly Director Jack Neo was very dismay with the major print media's review of Ah Long Pte Ltd. He was upset that all his effort had been criticized as rubbish and being simply atrocious1. Even our usually generous reviewer (who didn't had the best of days during Ah Long Pte Ltd preview screening) gave it a miserly 2 stars rating. Based on those reviews and a plot that sound like a rip off of "My wife is a Gangster", Ah Long Pte Ltd was in my "avoid list" for the longest of time until the release of the Dvd copies.

I would often find mini crowds, scattered around our local Dvd stores when it's screening Ah Long Pte Ltd on their flatscreen TV. There were moments where we were grinning at the funny antics and although we couldn't hear what's being said, it had fun atmosphere as those community TV watching days.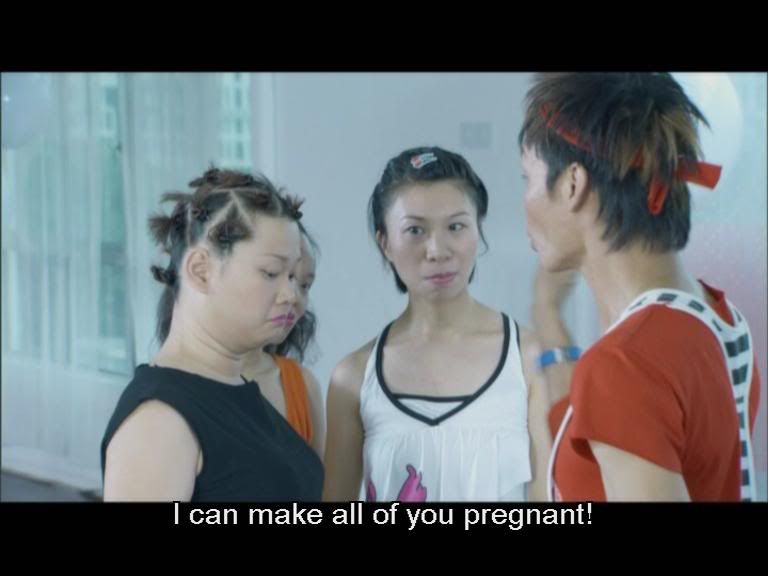 Then further on, while meeting up with my Malaysian friend for dinner recently, she spoke of dialogues as "being careful with the splashing of paint" and "the ability of making your mother pregnant". She didn't say it was from Ah Long Pte Ltd but being exposed to how movies could be a big influence in everyday dialogue, it wasn't hard to figure out that it was from this film.

I am not going to say that those negative critics were wrong in being arrogant and standoffish towards Jack Neo's films (or particularity to this one). To a degree, this film does feel that it's cheaply made and it really can't escape the fact that Korean actually popularize the gangster wife franchise quite sometime ago (now that there's 2 sequels to the original).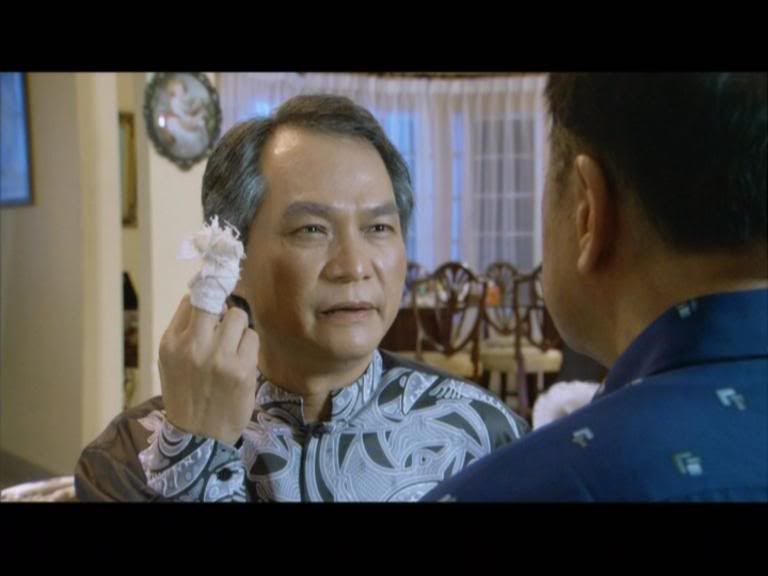 But then, it doesn't mean it can't be an enjoyable rip-off adaptation of popular Asian films.

First of all, after hearing Jack Neo's speech during his 10th years of film making celebration on how he had to work around tight budget, it painted a different impression on how he made his films. This guy had to wrestle funding problem like every other local Singaporean director and in all honesty, Ah Long Pte Ltd might "look cheap" in certain moments, it felt that he had maximized what he could with his budget to bring the best out of this film.
Then the adaptation of the gangster wife into Singapore / Malaysian context was a riot.
Besides the constant poking at our government, the cast (especially Mark Lee) and story brought a distinctive local flavor to this triads set in our vicinity and sort of make it our own. Shouldn't we be proud that we finally have a gangster movie to call truly and uniquely our own after Korea and Hong Kong had it fair share?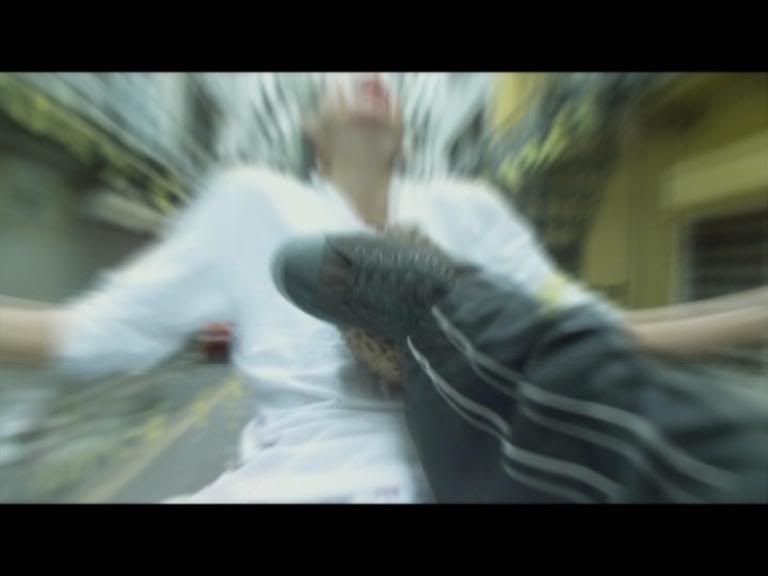 They wouldn't think of a durian soccer match (yes it reeks of Shaolin Soccer but the usage of durian scores one for Ah Long Pte Ltd) and the blend of dialects (Cantonese and Hokkien) with Malay really made it feel close to heart.
The jokes here are a bit crude but nonetheless; it was amusing enough that it leave a lasting impression (to my Malaysian friend, me and I believe many others too). There are jokes about the "difference between buffet and à la carte connection with sex", how Fann Wong's Li Hua made the biggest mistakes that for both male and female gender and many others that really crack me up. It might be rather low brow (such as the shit and urine joke) but it can be high entertainment value if you are not too turn-off by it.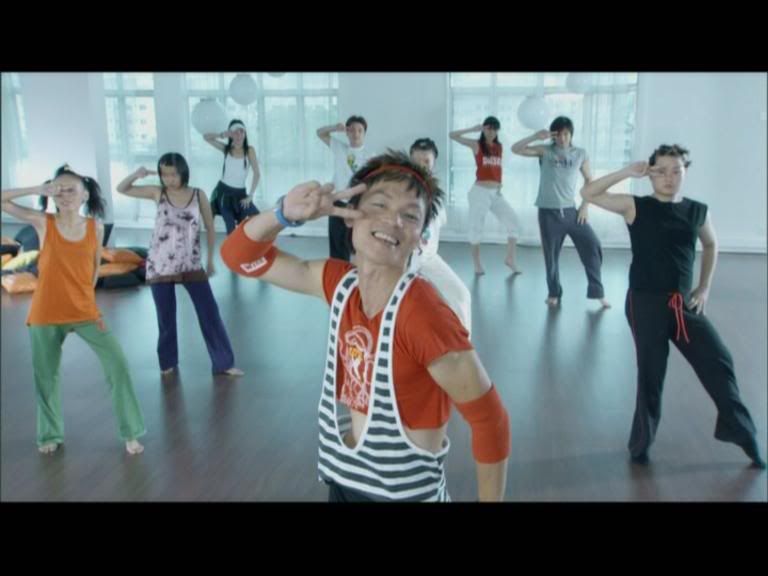 One of the main reasons that the jokes worked here would be due to Mark Lee portrayal of an effeminate "Ah Gua" dancing teacher character. His transformation starts right when he spoke with Malaysia accent which was a spot on. Watching him acting as a sissified straight guy was equally impressive especially when one is so used to his boisterous presentation in our local variety show. I had never been a fan of his but I really hope that he win some awards for this role.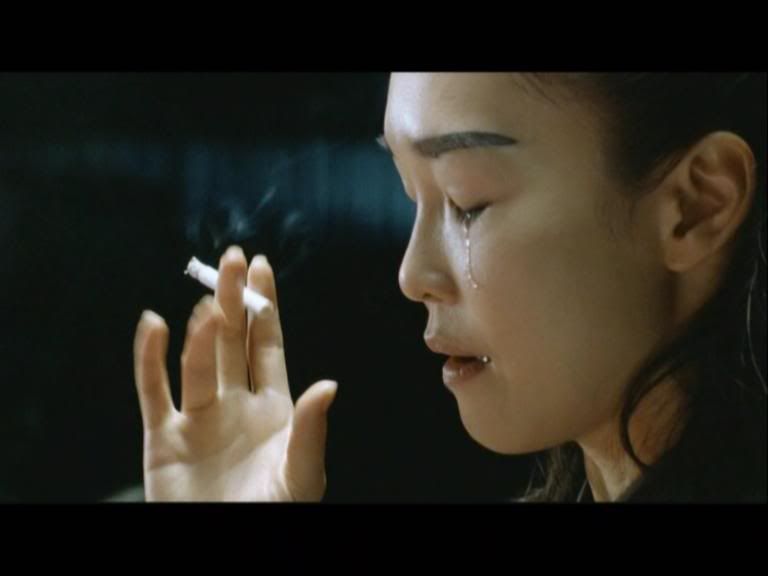 Fann Wong on the other hand did relatively ok as the tomboyish gang leader role but if her performance was to compare to her Korean counterparts, it definitely need a lot of catching up to convince that petite demure woman is one tough rough cookie as in Ah Long Pte Ltd. Giving her a scar on her face can only do so much and it doesn't help that Mark Lee was there to steal every scene from her.
The last bit that stood out from this show was how it handled the perspective of the loan sharks and their victims. On one hand, we could actually see the various (rather funny but could be true) difficulties that these "cold hearted" loan sharks had to go through with debts collecting but on the other end, Ah Long Pte Ltd also shows how bad the victims suffered. These somewhat balance viewpoints are equally affecting and insightful that one would never expect from a Chinese New Year flick. Although some of the themes here touch on rather darkly like Protégé did in previous CNY, thankfully it ended in a more upbeat manner than Andy Lau's drug flick.
Overall Ah Long Pte Ltd is not that original in it's theme but it brought along some of our local flavors that actually made it fun and relatable. The story felt that it was being told in episodic comedic skit show manner but it has a structure and a basic flow of story. Plus I watched this film leisurely at my own pace and basically was in a chirpier mood than a judgmental one, resulting with a more pleasant experience with Ah Long Pte Ltd than my fellow critics. It might not be one of the greatest films from Singapore but it does have it's own entertainment merits that should not be brush aside.
SPECIAL FEATURES :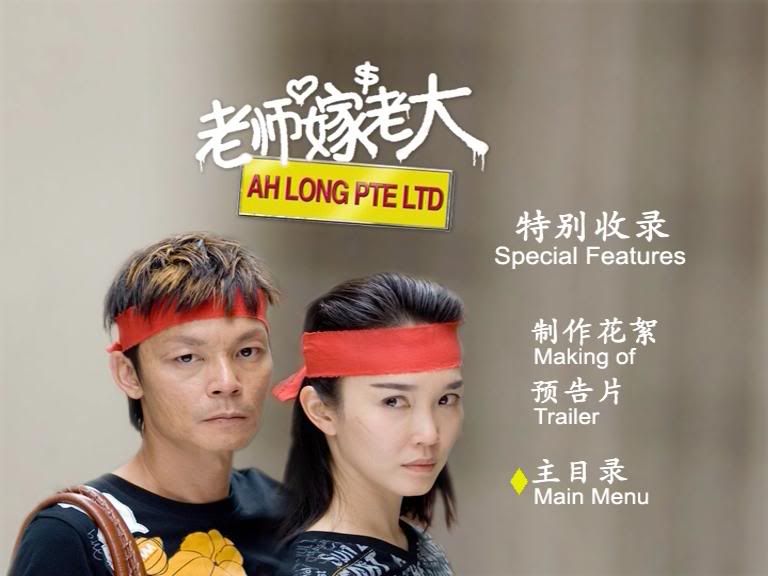 Making of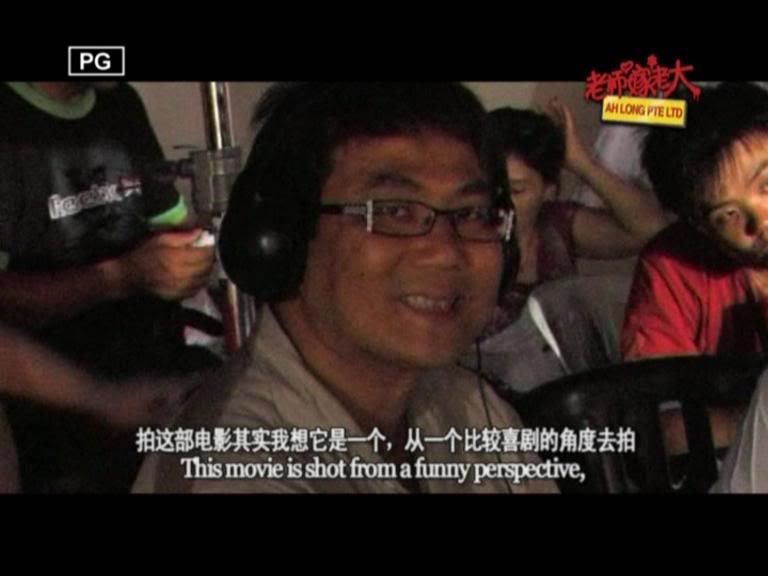 In this 20 odd minutes of making off, the director, actors and producers come together to present their respective characters and plotline. This seemly made for TV making off is relatively short in each aspect that they are touching on but it tired to cover as much as possible, with short introduction on the CGI, the kungfu choreographing, the makeup and etc.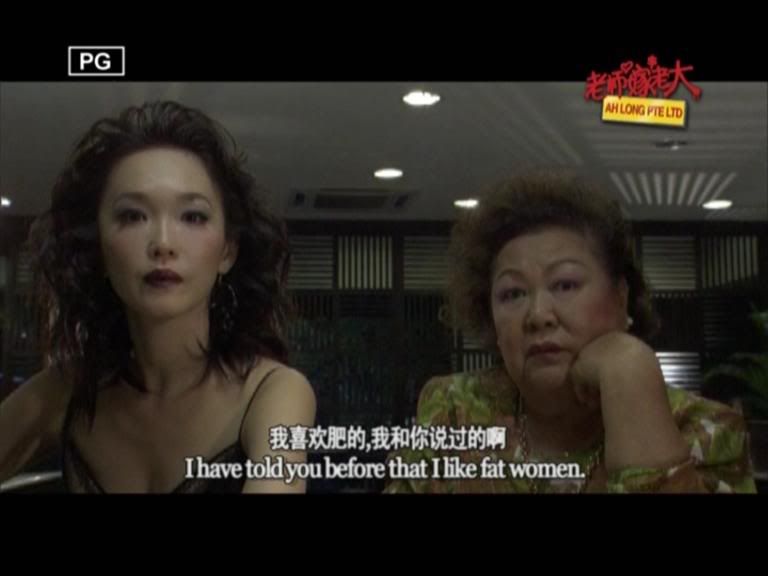 One to catch for in this making of would be the various scenes that are left out from the final cuts. There isn't a deleted scenes segment here so this is the next best thing.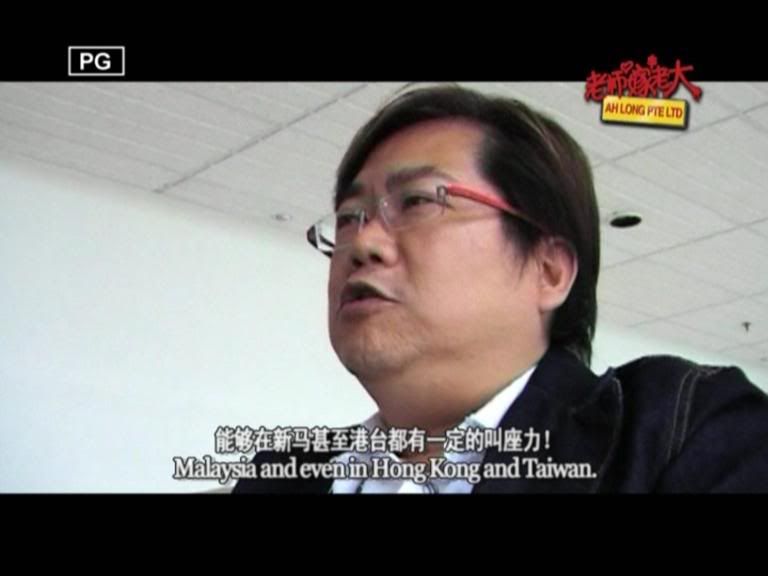 Switching to judgmental mode, this making off tried to get funky with the camera angles during the interviews but resulting with an amateurish effort. When not including scenes from the film, the rest of the "making off" look horribly grainy. There is also the awful Chinese dubbing over the various artists that sound more comfortable in their own dialect.

Trailer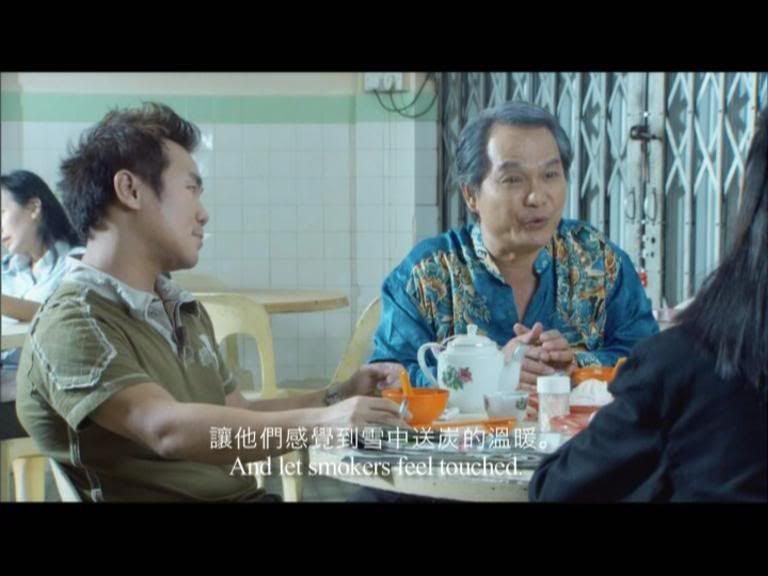 Also included here is a trailer for this film. If you watch carefully, there is deleted stuff that might had irate the government body too much that it couldn't stay on the movie.
AUDIO/VISUAL:
Ah Long Pte Ltd is presented in it's delightful Dialect filled dialogue among some Mandarin tracks. Comes with Chinese and English subtitles.
MOVIE RATING:





DVD RATING :



Review by Richard Lim Jr