SYNOPSIS:

Scientist Bruce Banner is living in the shadows, scouring the planet for an antidote. But the warmongers who dream of abusing his powers won't leave him alone - nor will his need to be with the only woman he ever loved, Betty Ross.

Our brilliant doctor is ruthlessly pursued by the Abomination, a nightmarish beast of pure adrenaline and aggression whose powers match the Hulk's own and a fight of comic-book proportions ensues, threatening New York city with total destruction!

MOVIE REVIEW: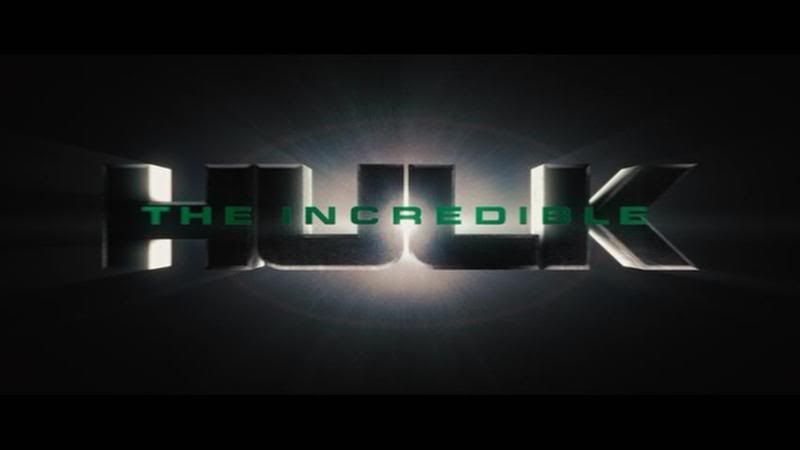 The Incredible Hulk actually made me missed what Ang Lee attempted to do with the Hulk back in 2003. That older Hulk flick tried to dig deeper into the rational behind Bruce Banner's inner rage and fears which trigger the monstrous transformation and although it wasn't that successful, kudos need to be give for such at attempt at Bruce Banner's dark mental state.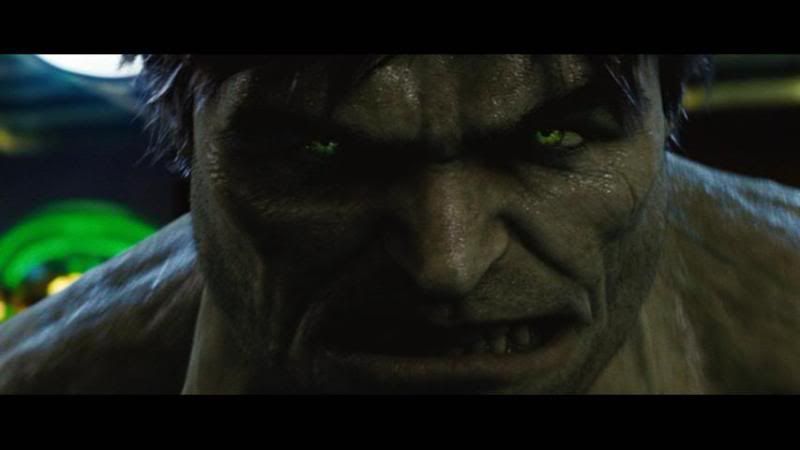 This newer and semi reboot to the Hulk franchise never really take the cerebral approach and it was an all out action flick that fall comfortable into the brainless / predictable summer blockbuster category. Hulk in this version is made to go through what he is most famously presented in the comic and TV media. Hulk runs (from military), Hulk fights (back), Hulk Bruce Banner wants to be normal and lastly Hulk is needed (to save the day). It's so predictable and routine that by the finale fight, there is a numbing sensation that all this had been seen and done to death in better fashion.


What made it even less impressive was that even with 5 years in between, it seems that very little improvement or advancement had been done for the Hulk. Although this new Hulk looked impressive, the special effects weren't leaps and bound from the last one. Even the fight choreography, the fight set up and location weren't that memorable as the previous time when Hulk took on fighter jet up to the outer realm of earth atmosphere.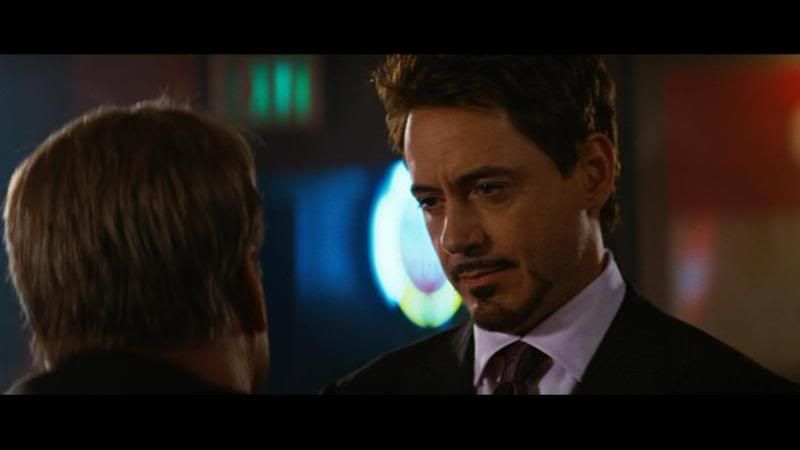 That's not to say that The Incredible Hulk is without any merits. As part of the plan to introduce the eventual Avenger movie, The Incredible Hulk was filled with links to set up the mega superheroes movie. The reference to the serum that created Captain America, the cameo by certain Tony Starks and many others would give the comics fan boys something to cheer about. There might be other subplots and clues to the future cross over movie planted in this flick and one could try to discover them by watching (or rewatching) this movie on a Dvd (like this one).


Then there are the setup of characters and events that could be play out in future sequels. There's the foreshadowing of Hulk's brainy arch villain, The Leader. Even though it seems that a sequel to this better "received" Hulk looks rather impossible, it was a nice touch to create such an introduction to a major player in Hulk's rogue gallery.



damn ticking watch
Last but not least, the sexual innuendo played out between Betty Ross (Liv Tyler) and Bruce Banner (Edward Norton) was strangely entertaining. It was funny to see how one try not to lose his cool during foreplay especially when in this case, losing cool could mean a lot of destruction. There was also the manner how the beauty was able to tame the beast in desperation times that gave Betty Ross a more meaningful dimension in Bruce Banner / Hulk's world.


The bottom line is that The Incredible Hulk is an unapologetic straightforward blockbuster film that seems to finally somewhat appease the mass consumers. They get the simple angry Hulk that they knew all along and most people seem to be happier than they were with the 2003 release.



HULK Smash
SPECIAL FEATURES:

Commentary with Director Louis Leterrier and Actor Tim Roth
After hearing the Director talks about the production of The Incredible Hulk, it was tempting to give another half star for the movie. The Director's passion for this Hulk production was contagious and it revealed plenty of interesting information behind the making of The Incredible Hulk. From the homage to the old TV series and the comics to how certain movie magic in this movie were done, the lively bantering between Louis Leterrier and Tim Roth kept it engaging and informative to listen through (unlike other boring commentaries that I had heard before).
Sadly, there are no other extras to be found, especially the huge amount of deleted scenes and the much talked about alternate opening could not be found in this HVN's one disc edition of The Incredible Hulk.
AUDIO/VISUAL:

The Incredible Hulk is presented with 3 audio options; The English 5.1 Dolby Digital, English 2.0 Dolby Digital and Thai 5.1 Dolby Digital. There are English, Thai, Korean, Cantonese, Indonesian; Mandarian subtitles options to choose from. The Visual is presented in 2.35:1 Anamorphic Widescreen.
MOVIE RATING:



DVD RATING:






Review by Richard Lim Jr