SYNOPSIS:
Life has not been kind to Sam (Simon Yam), Fai (Louis Koo) and Mok (Sun Hong Lei). One evening, a mysterious old man appears before them, revealing that an ancient treasure is buried under the Legislative Building. Series of bad incidents begin to occur after they discovered the treasure as everyone? eyes begin to set on it. However, the 3 men are willing to take the risk, as the treasure is actually an ancient coffin containing a ceremonial robe made of gold!

MOVIE REVIEW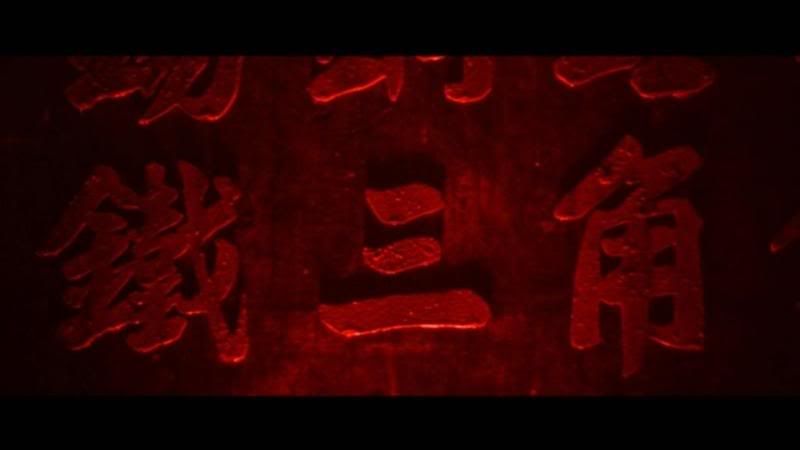 The main attraction of Triangle would most likely be the gimmicky concept of three renowned Hong Kong directors working in a relay manner to deliver a movie together. There were a couple of things that one might look out for. Will they be able to produce one cohesive piece of work that make sense and entertain? Will the three half hour segment be distinctive enough to bear the director's trademark?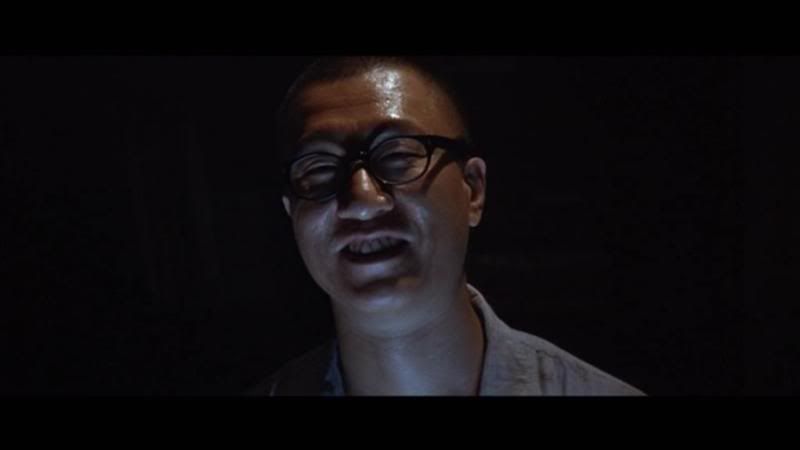 Initially after viewing the movie, the first complaint was that Director Tsui Hark brought too much elements into the first arc that it was practically impossible for the next two directors to wrap up all the various plots in a satisfying manner.
It felt that almost every subplot that he brought in could possibly be explored as a whole movie by itself. Such as the treasure hunt at the most unlikely of places (think National Treasure), the mental condition of cheating spouse (think He loves me, He loves me not) and constant harassing of the triads/robbers (plenty of Hong Kong triads movies to think of).
But with so much elements chunk up in the first arc, it was impossible to resolve all of them in a satisfaction manner. Director Ringo Lam and Director Johnnie To had to choose certain events to expand on and relegate certain characters / plots to the sidelines.


In the second arc, Director Ringo Lam decided to focus on the psychotic relationship between Simon Yam and his cheating wife and basically place Louis Koo and Song Hong Lei to the backseats. Although he had his fair shares of characters with mania persona, it's always a delight to see Simon Yam revert to his demented roles. Then there was the breathtaking car race scene that showcases an excellent way to turn a vehicle into a weapon. It's been a long time since there such an exciting moment in Hong Kong film although it was a relative short action sequence.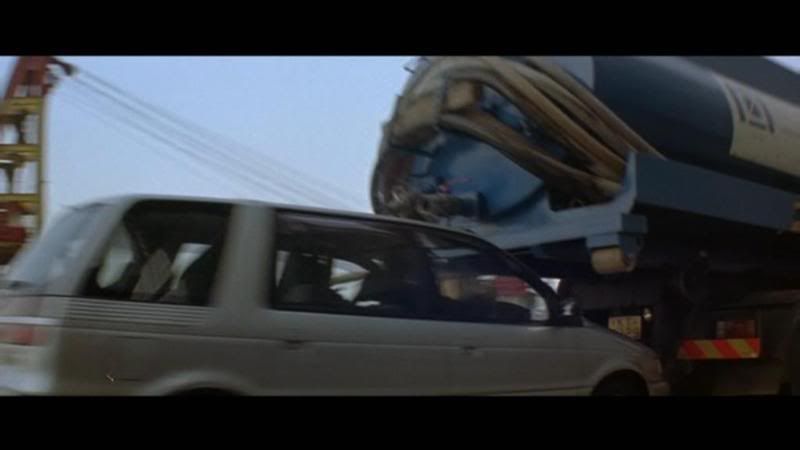 In the final arc, Director Johnnie To wrapped it up in his usual trademark (PTU, Exiled) and that to wrap all the various different elements into one big bang finale. As though there wasn't enough, he even added his regular actor Lam Suet and a police officer into the mix. Pending on personal preference, this type of wrap up could be considered as a genius one or a lazy one.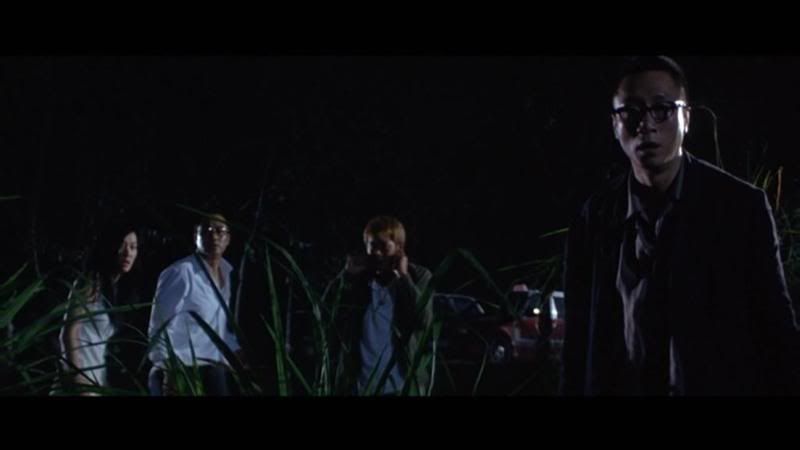 Technically, the amazing bit of Triangle was that even with the three different styles, the flow from one segment to another was seamless and one actually needs to check the running time to get a rough idea if it's time for a different arc. However, from a story point of view, it felt that there wasn't a single solid story but three whimsical storytellers trying to tell one. In this case, Triangle doesn't really have any genuine gold in this movie beyond it's publicity stunt that will enthrall most Hong Kong films fans to watch it.
SPECIAL FEATURES :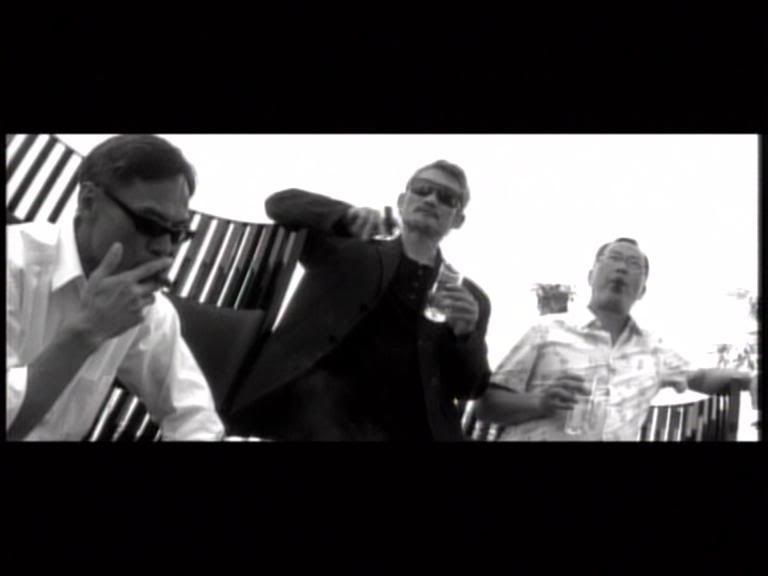 There's a 6-minute "The Making of" , where the directors spoke rather shortly of their motivation for making this film. This is followed by each of the three main cast spoke of the different segments and how the working methods of each directors. A rather short making of that wasn't really insightful at all. This making of comes in both Mandarin and Cantonese versions, but only Chinese subtitles. Also featured is "Trailer" that emphasizes the gimmicky concept of this film.
AUDIO/VISUAL:
The disc's visual transfer is crisp and clean, and the audio soundtrack is presented in Mandarin version with both 5.1 and 2 Dolby Digital options. This disc also comes with English and Chinese subtitles.
MOVIE RATING:





DVD RATING :


Review by Richard Lim Jr