SYNOPSIS:
Twenty years ago in Japan, the Ultraman Brothers (Ultraman Seven, Ultraman Ace and Ultraman Jack) were fighting a deadly foe. By joining forces, they managed to defeat the monster after a long and harsh battle. However to seal the monster in the waters of Kobe, Japan, they were forced to sacrifice part of their cosmic powers – the ability to transform. As a result, the Ultraman Brothers quietly retired into normal human society. Twenty years later, Ultraman Mebius travels to Kobe to investigate an "evil presence" that has surrounded the area. True enough, the monster has risen from the sea with the help from alien allied forces.....

MOVIE REVIEW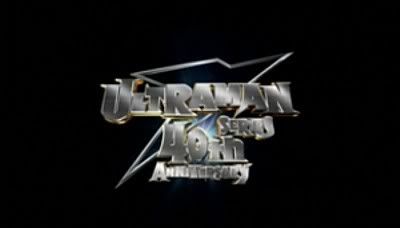 When Scorpio East decided to bring in the Ultraman 40th Anniversary Movie Deluxe featuring a form of revival to the Ultraman series with the latest Ultraman incarnation, the Ultraman Mebius, it certainly wet our appetites for some gratuitous city destruction by gigantic monsters and heroes. Not only that, it also brought backs some of the pioneer bunch Ultraman Brothers and pay homage to them. What more can a fan ask for?


While it appealed to the older generation (like this reviewer), how would Ultraman fare with the younger generation? This Ultraman movie was test screened to my young nephew who is only three years old and amazingly, he too enjoyed the Ultraman experience very much. By the last count before this review is completed, he had already watched the show for more than ten times already (amazing but true!).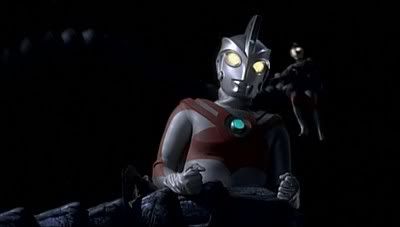 Right from the start, this movie wasted no time with explanation and get straight to the point with an explosive battle royal between the Ultraman Brothers (Ultraman Jack, Ultraman Ace, Ultraman Seven and the Original Ultraman) against the main baddie (U Monster). It had a strong grip on our attention and left us wanting more of the monstrous fights to come later on (which came in abundant with each one trying to top the previous one).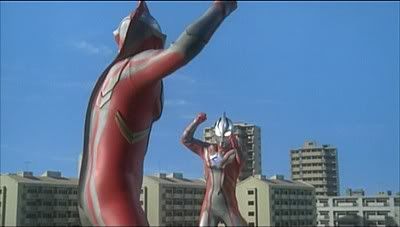 One of the most spectacle and memorable fights in this movie to watch for would be a fight between two Ultraman! It's a guilty pleasure and refreshing change from the usual Ultraman against monster fight.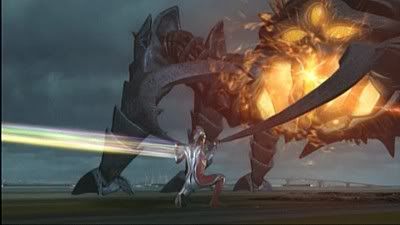 And beside the explosive first fight, there was the climactic finale which both utilized computer generated images type of special effect, another invigorating change and new experience (for this amateur fan reviewer) from the usual man in the suit fighting in miniature setting of the city landscape and skyscrapers. While it cannot be compared to the cutting edge Hollywood's type of special effects, it still nothing short of awesome to see them flying around and spectacular way of usage of their laser power.


With all things new in this movie, it's also specially touching when there are scenes of the old Ultraman films footages inserted as homage of their struggles against evil to remind us of the long prestigious Ultraman's history. There is also a montage featuring the 40th anniversary celebration for this Ultraman movie (after the summary version of the film) at the end credits which exemplify the long journey by a bunch of dedicated group of actors.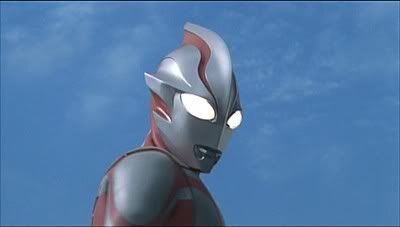 This film marks the handling over of the mantle of protecting planet earth to the newest Ultraman Mebius. This Ultraman costume design has one of the most memorable designs for the series of Ultraman in recent years and hopefully, it will last a few more series than the few Ultraman in recent years.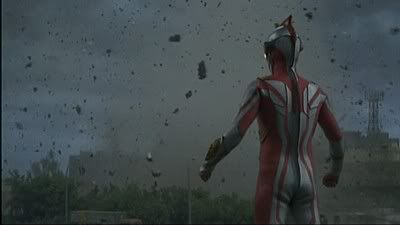 Praises aside, there are still some nitpickings with this movie. For one, it's still after all a kid's movie so don't expect highly layered or morally complex film in this movie. With that, it comes with certain glaring loopholes that need to be watched with one eye closed as the filmmakers are just trying to delivery some simple moral education to the juvenile audience while not getting too much in the way of the battle scenes. And of course, the acting here are not top notch here.




The English audio for this film sounded forced and unnatural. Weirdly, my nephew insisted on watching this movie with the English dub which just doesn't feel like it's will be a good influence on him for his language skill.. Personally, the Japanese soundtrack would be recommended soundtrack to watch this film with.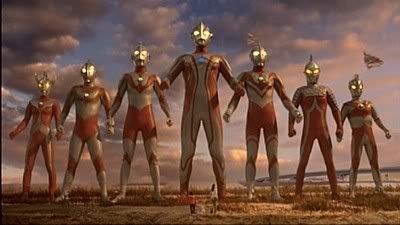 This DVD which retailed at a reasonable $19.90 would make an excellent gift for the active young boys who are into action flicks, fighting and guns. It will keep them entertain for hours while allowing the adult some well needed rest time. Meanwhile the adults could also indulge in nostalgia trip back to their childhood years. With proper marketing, this film has the potential and might just be able to mark another major revival for the Ultraman franchise.


SPECIAL FEATURES :

NIL.
AUDIO/VISUAL: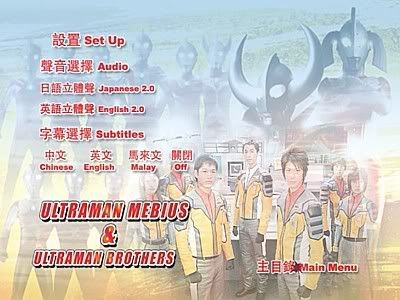 This movie comes in 2.0 Dolby Japanese and English which are ideal for those normal Dvd & Tv set up and it comes with Mandarin, Malay and English subtitles for those who preferred to view this movie in the original soundtrack.
MOVIE RATING:






DVD RATING :

Review by Richard Lim Jr