SUMMER MOVIE PREVIEW 2009
by Gabriel Chong | 23 April 2009

WHAM! BANG! SLAM!

- X MEN ORIGINS WOLVERINE (29 April 2009) -

What's it about: The origins story of James Howlett, also known as Logan, chronicles his entwined relationship with Victor Creed/ Sabretooth and his eventual participation in the Weapons X Project, the governmental program designed to manufacture living breathing weapons.

The Buzz: Since pictures and videos of Hugh Jackman's rippling hot bod surfaced, fans have been eagerly awaiting this release. That aside, this built-from-scratch origin story not seen in the comics promises a darker take on the X Men franchise- though advance word based on an infamous leak suggests it may be tamer than expected.

Hot Score: 72. Jackman still is the reason why you should see this. It's always great to see him in the role that catapulted him into an A-list star. We're also excited that Liev Schreiber's taking on Sabretooth- you can always rely on the character actor to turn in an eerie, creepy performance.


- STAR TREK (7 May 2009) -

What's it about: No introduction is needed to the Star Trek franchise- but J.J. Abrams promises to do with this movie what Batman Begins did to (well) Batman. In telling the origin story of Captain James T. Kirk, Spock and the rest of the Enterprise crew, it assembles a whole new cast to re-trek the journey to where no man has gone before.

The Buzz: Quite exceptional actually. Based on an advance screening, Ain't It Cool News reports that it is "grand spectacle and smart science fiction", thanks to the acute sensibilities of director J.J. Abrams and writers Roberto Orci and Alex Kurtzman. The fresh new cast of Chris Pine, Eric Bana, Simon Pegg, John Cho and Winona Ryder also has us positively stoked.

Hot Score: 95. If what he did with MI3 is anything to go by, trust J.J. Abrams to turn this into quite possibly one of the best movies of the summer. We're exhilarated, to say the least.

- TERMINATOR SALVATION (28 May 2009) -

What's it about: John Connor (Christian Bale) returns to fight Skynet and its army of Terminators. This time, he's joined by a dubious half-human, half-machine from the past, Marcus Wright, whom Connor needs to decide is friend or foe to his ultimate fight into the heart of Skynet.

The Buzz: When McG (of Charlie's Angels and its sequel) signed up as director, fans weren't exactly assured by the studio's choice. But judging from the stills and trailers (especially that last one) that have emerged, this fourth instalment of the Terminator series (and the first without Governor Schwarzenegger) still has what it takes to kick post-apocalyptic ass.

Hot Score: 83. The fact that Christian Bale's on board suggests that there must be some serious character curves in this new telling of John Connor. Besides, if Bale can channel that energy from that infamous 5-minute mind-blowing rant into this movie, whew...

- TRANSFORMERS REVENGE OF THE FALLEN (24 June 2009) -

What's it about: Another epic battle between the Autobots and the Decepticons ensues when Sam Witwicky (Shia LaBeouf) learns the ancient truth of the Transformers.

The Buzz: It's bigger and badder. If part one took some time to get to the action setting up its characters, rest assured that part two with its reported US$200 million budget and about 40 Autobots and Decepticons will be that shot in the arm for any action junkie.

Hot Score: 85. Bring it on! No one knows and does summer blockbuster fun like Michael Bay. Plus there's always the return of the two hottest young stars in Hollywood these days- Shia LaBeouf and Megan Fox.

PURE ADRENALINE

- ANGELS & DEMONS (14 May 2009) -

What's it about: Harvard symbologist Robert Langdon (Tom Hanks) goes to Rome to stop a secret society, the Illuminati, from destroying the Vatican.

The Buzz: The Da Vinci Code, rode on the wave of the book's hype which has well and truly died down. That, and the fact that its predecessor received mixed reviews, didn't stop Ron Howard from going ahead with this prequel. Still, judging from the trailers, this could be good exciting fun. Tom Hanks aside, the movie also has a strong supporting cast the likes of Ewan McGregor and Stellan Skarsgard.

Hot Score: 63. Sorry, Ron Howard, Da Vinci was 3 years back. It just ain't the same 3 years later.

- THE TAKING OF PELHAM 1 2 3 (11 June 2009) -

What's it about: What was meant to be an ordinary day for subway dispatcher Walter Garbe (Denzel Washington) turns into a face-off with a group of armed men who hijack a New York City subway train.

The Buzz: Tony Scott is behind this remake of the classic Walter Matthau film, reuniting with his three-time leading man Denzel Washington. Scott alone guarantees a great action packed thriller (as the film's trailer amply demonstrated) and Washington, as always, promises an intense performance.

Hot Score: 78. We have our fingers crossed that this will be "Crimson Tide"-riveting, "Man On Fire"-thrilling and "Deja Vu"-exciting.

CHICKS RULE

- GHOSTS OF GIRLFRIENDS PAST (11 June 2009) -

What's it about: Full-time bachelor and womanizer Connor Mead (Matthew McConaughey) is haunted by the ghosts of his past girlfriends when he attends his younger brother's wedding.

The Buzz: Matthew McConaughey- with his sexy, untamed look- has always been the go-to guy for chick flicks. And Mark Waters has done some fine romantic comedies in the past, like Freaky Friday and Mean Girls. Add in a dose of Michael Douglas and it seems this could have the potential to be a sleeper hit this summer.

Hot Score: 70. We're betting on McConaughey's charm and Waters' direction to turn this into something formulaic but very entertaining.

- THE PROPOSAL (30 July 2009) -

What's it about: A publishing executive (Sandra Bullock) forces her young assistant (Ryan Reynolds) to marry her so she can avoid deportation to Canada.

The Buzz: The director of Step Up and 27 Dresses, Anne Fletcher, is behind this rom-com and from her track record, don't expect this to be anything beyond average. And indeed, word from first screenings indicates just as such- it's typical.

Hot Score: 60. Sandra Bullock and Ryan Reynolds are at least good comedic actors, and they are probably the best thing this movie has going for it.

Summer Movie Preview 2009 continues>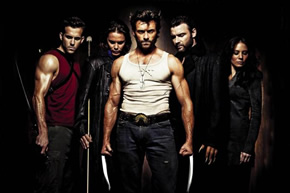 X-Men 4?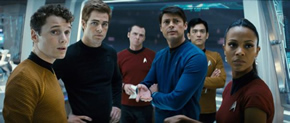 The Future Begins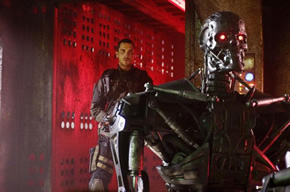 The End Begins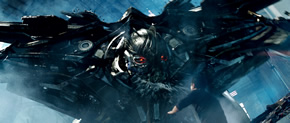 Revenge Is Coming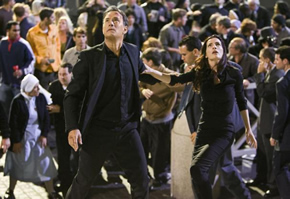 From The Author of The Da Vinci Code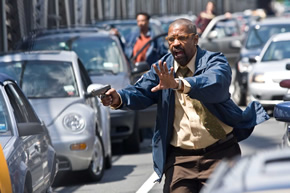 Show Me The Money!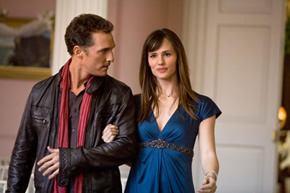 You can't always run from your past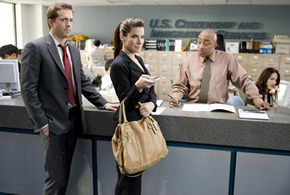 Here Comes The Bribe