Where once the honour belonged to John Woo (thanks to "A Better Tomorrow"), it is now director Johnnie To whom Westerners regard as the darling of gritty, hardboiled crime dramas from Hong Kong. Indeed, the director best known to Westerners for "Election" (1999) and "Exiled" (2006) most recently showcased his latest movie, "Vengeance" (2009) at the Cannes Film Festival, where the film competed for the festival's most coveted award, the Golden Palm.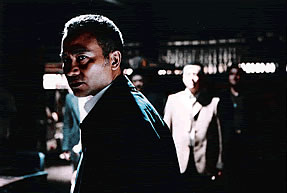 Just like "Election" or "Exiled", "Vengeance" boasted Johnnie To's signature offbeat characters- in this case, a French assassin-turned-chef who travels to Hong Kong to avenge a murder- and his trademark quirky stories- thanks to his frequent partner-in-crime, Wai Ka Fai. Though these movies betrayed a certain arthouse sensibility about To, it would be a mistake to assume that he could join the ranks of Wong Kar Wai, Fruit Chan or Ann Hui.
These filmmakers could easily be regarded as arthouse- their films most likely to make the rounds in cinemas like Cathay's Picturehouse or GV's Cinema Europa- but not Johnnie To. Here is a director who started his career and carved his name in the HK film industry through some of the most blatantly commercial films of the '80s and the '90s.
In fact, Johnnie To actually began as a director way back in the 70's working for HK's leading television station, TVB. He made his big-screen directorial debut with The Enigmatic Case (1980), a kung-fu detective adventure that proved too enigmatic for Hong Kong audiences and flopped at the box office. To went back to work with TVB for the next few years before his directing career got a new lease of life.

THE EIGHTIES
Thanks to the now-defunct Cinema City, one of the most commercial production houses of its time (headed by now-Mandarin Films big-boss Raymond Wong), To found success on the big screen with family-friendly comedies such as "Happy Ghost 3" (1986), "Eighth Happiness" (1988) and the Chow Yun-Fat weepy drama, "All About Ah-Long" (1989) (which nabbed Chow a Best Actor at the Hong Kong Film Awards).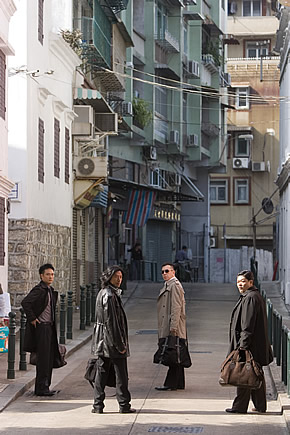 With the success that was Ah-Long, To quickly exploited his romantic-melodramatic formula for more box-office success, producing hits such as "A Moment of Romance" (1990) and its sequel "A Moment of Romance 2" (1992); as well as directing some of Asia's biggest stars like Andy Lau in "Casino Raiders 2" (1992), and Stephen Chow and the late Anita Mui in "Justice, My Foot!" (1992). At a time when the HK film industry was on the decline, To's average of two movies a year made him one of the most prolific directors then.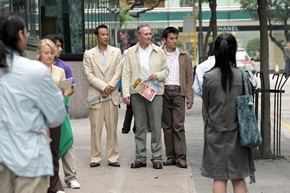 His first brush with the Western world would come in 1993 when To joined hands with renowned action choreographer, Tony Ching, for a futuristic action piece called "The Heroic Trio" (1993). Both Trio and its sequel, "Executioners" (1993) were filmed back-to-back and featured an ensemble cast including Michelle Yeoh, Anita Mui and Maggie Cheung. These became the first films that many Western fans came to recognize To.