COPS, GUNS, FUN & COUPLE ON THE RUN
by Gabriel Chong & Linus Tee | 14 June 2010

The 1967 crime thriller "Bonnie and Clyde" starring Warren Beatty and Faye Dunaway perhaps started it all. Since then, the 'couple-on-the-run' genre has been done to death by Hollywood- although over the years, you can still stumble on some cinematic gems. With Jennifer Aniston/Gerard Butler's "The Bounty Hunter" opening only months earlier, Ashton Kutcher/Katherine Heigl's "Killers" and Tom Cruise/Cameron Diaz's "Knight and Day" opening this month, we take a look at some of the more memorable lovers on the lam over the past two decades.

1991 - 2000

Thelma and Louise (1991)

Ridley Scott's classic road movie skewed the male/female archetype in favour of a less conventional female/female coupling. Geena Davis was the Arkansas waitress Louise who rescues Susan Sarandon's housewife Thelma from a man who tries to rape her. They go on the run, pursued by the state police investigator Hal Slocumb (Harvey Keitel). Davis and Sarandon were both nominated for Best Actress Oscars that year and their respective characters Thelma and Louise are still considered as two of the greatest characters in pop-culture over the last 20 years.

True Romance (1993)

Scripted by Quentin Tarantino and directed by Ridley's younger brother Tony Scott, this lovers-on-the-lam tale starred Christian Slater and Patricia Arquette as Clarence and Alabama, two unlikely lovers (one's a loner and the other's a call girl) who get married. Clarence's wedding present? Kill Alabama's pimp, steal his coke and then run away from the bad guys. Talk about a honeymoon…

Natural Born Killers (1994)
Woody Harrelson and Juliette Lewis were a pair of mass murderers on a killing spree in this controversial movie helmed by Oliver Stone. Although based on an original script by Quentin Tarantino, the script was heavily revised by Stone and due to its ultra-violent content, suffered several cuts before it was released in the cinemas. We can't really remember the essence of it but at least, the images of a botak Harrelson and punky-looking Lewis will always linger in our minds.

The Getaway (1994)
Before they went hysterical over their child's custody and way before Alec Baldwin's waistline spun out-of-control, Baldwin and ex-wife Kim Basinger were a married couple in the Roger Donaldson remake of the 1972 crime thriller, "The Getaway". Though their offscreen marriage never lasted, their work here was immortalized for future generations. With cheap sex, nudity and the occasional thrills, this is one mindless flick that everyone should check out on a boring Sunday afternoon.

Speed (1994)
Theoretically speaking, both Keanu Reeves and Sandra Bullock are not on the run in "Speed". Bullock in fact was driving a bus half the time while Reeves was the LAPD officer constantly on the phone with a manic bomber played by the recently deceased Dennis Hopper. But this critical and commercial success deserved a mention for its over-the-top action sequences and the chemistry between Reeves and Bullock which led to their onscreen reunion in the romantic drama "The Lake House" years later.

The Specialist (1994)
Then on a post-Basic Instinct career high, Sharon Stone was a vengeful woman who hires former CIA explosives expert Ray Quick (Sylvester Stallone) to assassinate the Miami mobsters behind her parents' murder. There was really nothing memorable about the film, except a steamy sex scene in the shower between Stallone and the then-hot Sharon Stone. You could say that Stallone wasn't the main attraction here.

Fair Game (1995)
Remember Alec Baldwin's equally handsome younger brother William? Well, before his movie career and his finances went kaput, he starred in this Joel Sliver's produced action thriller about a law attorney being pursued by ex-KGB members with ex-supermodel Cindy Crawford. Nominated for three Razzie awards, it was made worse by the dismal box-office and abruptly sealed the end of Crawford's would-be movie career and Baldwin's as well.

The Long Kiss Goodnight (1996)

Geena Davis was the suburban homemaker whose quiet existence is disturbed by flashbacks of her previous life as a lethal, top-secret agent. Davis goes on the run with Detective Mitch (Samuel L. Jackson) from her former enemies out to silence her. Directed by Davis' former husband Renny Harlin, this was the nail in the coffin for Davis' movie career after it underperformed at the box office. Though it didn't do as badly as their earlier Cutthroat Island, this marked the end of their collaborations and also the end of their marriage two years later.

A Life Less Ordinary (1996)

Danny Boyle's twisted crime comedy was as unconventional as it gets. Ewan MacGregor stars as a cleaning man who takes his boss' daughter (Cameron Diaz) hostage after he is fired but two 'angels' (Holly Hunter and Delroy Lindo) help to bring the pair together. Despite the chemistry between MacGregor and Diaz, the movie failed to get much attention at the box office and was often labeled as a misfire.

Tomorrow Never Dies (1997)

The 18th Bond film was most memorable not for Pierce Brosnan's slick, brylcreem-enhanced hairstyle but the debut of the first Chinese Bond girl played by Michelle Yeoh. Remember their motorbike chase sequence? Tomorrow Never Dies has Bond being sent by MI6 to stop a media baron from starting World War III. As skilled Chinese spy Wai Lin and Bond's ally, Yeoh shows the world Bond needs more than just sex and martini to survive the crisis.
"Cops, Guns, Fun And Couple On The Run" continues...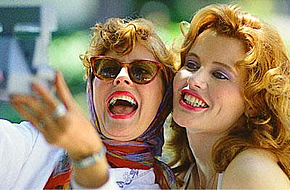 Thelma and Louise (1991)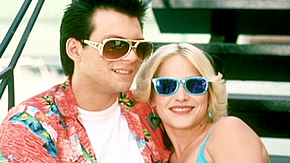 True Romance (1993)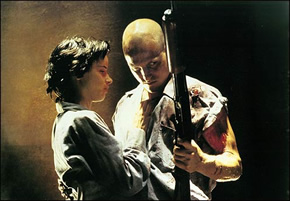 Natural Born Killers (1994)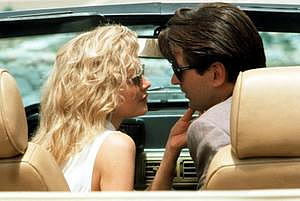 The Getaway (1994)
James CameroTitanic (1997)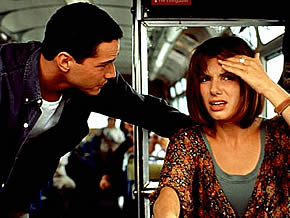 Speed (1994)
Steven Spielberg's Catch Me If You Can (2002)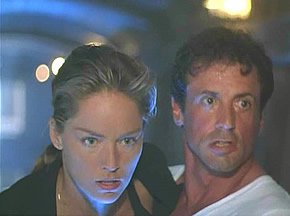 The Specialist (1994)
Martin Scorsese's Gangs Of New York (2002)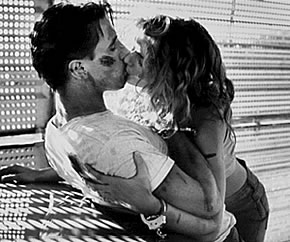 Fair Game (1995)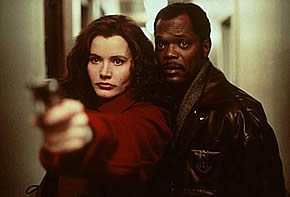 The Long Kiss Goodnight (1996)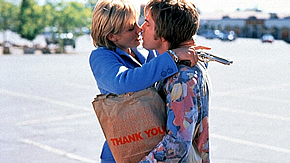 A Life Less Ordinary (1996)
Martin Scorsese's TheAviator (2004)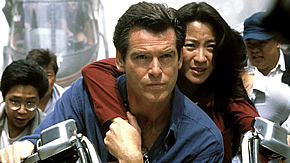 Tomorrow Never Dies (1997)

Sam Mendes's Revolutionary Road (2008)


Martin Scorsese's Shutter Island (2009)


Christopher Nolan's Inception (2010)