Snakes on a Plane… Not!
Other than Samuel L. Jackson hurling profanities at slimy snakes, the next best thing in David Ellis' Snakes on a Plane is its end title song "Snakes on a Plane (Bring It)" performed by alternative rock band Cobra Starship featured on the movie soundtrack album.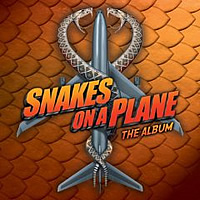 To our surprise, the band isn't all too impressed with the intentionally B-grade action thriller during a round table interview held in conjunction with their tour to our sunny island.
"The movie was dumb, and who are you trying to kid with a silly plot like that?" laughs vocalist Gabe Saporta heartily at a bar in Raffles The Plaza Hotel on a humid afternoon.
Guitarist Ryland Blackinton joins in the bashing: "Admit it, it isn't the best movie around and our song is better! But going for the LA premiere was quite cool though." Poised and keeping quiet at the side is keytar player Victoria Asher, who politely smiles at every hilarious reply her fellow band-mates give.
"Everyone loves her," says Blackinton matter-of-factly.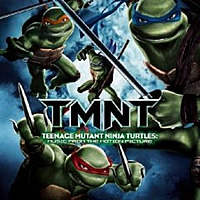 Also having contributed music for the soundtrack of Kevin Munroe's TMNT, the band's genre of sound has been branded as "emo-rock" by the press. However, the band thinks that it is just a label given by the public.
Saporta sums Cobra Starship's kind of music in one solid sentence: "We play music that's good."
Also touring Singapore to perform at SINGfest, a local music festival offering international and local pop is indie rock band The Academy Is… Like the members of Cobra Starship, guitarist Michael Carden does not think too much of Ellis' movie.
"It's the worst movie ever!" exclaims the tall Chicago-born musician.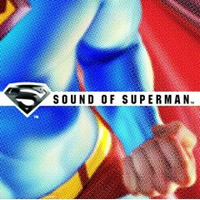 Other than performing on the popular track (which was not written especially for the film, but later became a successful and amazing marketing coincidence), The Academy Is… has also contributed tracks for a Superman spin-off album "Sound of Superman".
The pleasant and friendly Carden thinks that music should be played "live", and not be contained exclusively in a CD album.

"The crowd and the energy is so different, and there are things you can't enjoy just by listening to the songs while resting against a couch at home," he says enthusiastically.
And having traveled with Cobra Starship for about five months now, Carden is happy with the company he has been enjoying.
"It's like going for adventures with friends and family. And we don't really party every night like you'd think we would.
"We pace ourselves when it come to partying," he chuckles.
The SNAKES ON A PLANE , TMNT and SOUND OF SUPERMAN official soundtracks released by Warner Music is out in stores