BLU-RAY VERSUS DVD

Ever since the format war ended more than nine months ago, regular DVD consumers should have noticed the increase in shelf space retail stores have been dedicating to the Blu-ray format. I'm sure most of us might have tones of unanswered questions circling in our brains when we walk passed those glaring bluish covers. The first thing you might ask: Is there any significant differences between a Blu-ray (BD) disc and the usual DVD format? Let us take a quick look into the 'mysteries' of BD.
The technology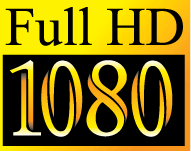 A normal Blu-ray disc can hold up to 25GB of data on a single-layer disc and 50GB on a dual-layer disc as compared to a DVD which can only hold up to 8.5GB or less. Using a blue-violet laser to read and write data, it's capable of recording, rewriting and playback of high-definition video (HD) which DVD can't.
Blu-ray technology has a resolution of up to 1920x1080 with each line containing 1920 pixels and given the huge space of a Blu-ray disc, there won't be unnecessary compression require that will alter the picture quality. In other words, closing on Tom Cruise's pores is no longer mission impossible.
What you need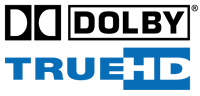 First you need a Full-HD or HD ready TV with an HDMI input port effectively at least 40 inches and above or else you won't get to enjoy the full visual quality and vivid effect. In addition, you need a Blu-ray player or BD-ROM that is capable to play those HD Blu-ray discs. Sony, LG and Samsung has come up with competitive, lower-priced models at around S$599 or less and perhaps the best player touted by most hardware magazines and DVD websites is none other than the Sony PS3 game console. Most importantly, Blu-ray players are still capable to play those catalog DVDs which you have in abundance and supposedly upscale your existing DVDs to a better video resolution.
For audiopiles and sound fanatics who craved to get their roof blown off might prefer a higher-end player that can decode ultra-high sound formats such as Dolby TrueHD and DTS-HD audio with up to 8 channels of lossless audio encoding. The rest of the crowd who are satisfied by the current Dolby Digital 5.1 and DTS Digital Surround offered in regular DVDs might treat this as optional.
Is that all it is to Blu-ray?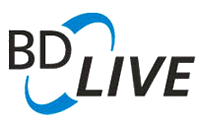 Now this is a tricky question. Besides the above mentioned qualities, BD still has one more apparent advantage over traditional DVD. It's capable of next-generation interactive feature called BD-Live. The Blu-ray releases of "The Dark Knight" and "Hellboy II" allow users to interact with the directors online at stipulated date/time of course. Disney's Blu-ray re-release of its animation classic "Sleeping Beauty" allows users to log on to the Disney network. Downloadable content which are is available only via the internet through the Blu-ray disc. Major movie studios are scrambling to churn out more BD-Live features but take-up rate has been slow and users are pretty passive about it. Simply put, as a home entertainment consumer, how many times do you see yourself interacting and chatting with other online Dark Knight fans for example? Thus it remains debatable whether BD-Live will take off in the future.

Blu-ray disc is also scratch resistant which means its safe to leave them lying around with your kids and house pets running in the house.

What's next?
It's gone shopping time! Realistically, a Blu-ray disc happens to cost twice as much as a regular DVD. Take for instance, the recent release of "The Dark Knight". The BD version costs S$59.90 and the 2-Disc special edition DVD costs only S$29.90 not taking account into some special deals offered by retailers. If you prefer to shop at home, online retail giants such as Amazon.com and Deep Discount offers competitive prices with BD Dark Knight selling at US$23.99 at Amazon (excluding shipping) and "Iron Man" as low as US$14.99 during the Black Friday sale.
Selected Sony Blu-ray titles such as "Casino Royale" are going for S$39.90 in our local market and the promotion is expected to last till January 2009. Alliance Entertainment had a 50% off 2nd purchase promotion earlier on thus the best bet is to shop around in town or on the web to sniff out the cheapest deals.

The Trend
With the economy going down the drain and overall prospect looking dimmer in 2009, "The Dark Knight" has surprisingly break Blu-ray sales record in the U.S. with about 600,000 copies sold on the first day. The previous Blu-ray Disc sales record was set earlier in the fourth quarter by Paramount Home Entertainment´s "Iron Man", which sold more than 500,000 for the first week.
There are currently 1000 Blu-ray titles in the market, a mixture of catalog and recent releases and studios are rushing to re-release their past titles onto the Blu-ray format. Ironically, some BD releases contain lesser features than a regular 3-Disc DVD edition even though the HD format has a larger capacity. Thus it's best to do your homework before you throw in your dollars on the say "Black Hawk Down" Blu-ray disc unless of course you have plenty of greenback to spare.

The Verdict

If you are still skeptical about whether or not Blu-ray will take off eventually, you just have to adopt a wait-and-see attitude. Give it at least a year or so for the format to really take off locally. For those craving for HD visual and audio quality, it's time to stock up on your favourite classics and blockbusters on the Blu-ray format, I'm sure you won't be disappointed.

For more information:
www.blu-raydisc.com
www.blu-ray.com