ASIAN MOVIE SHOWCASE: PREVIEWING THE BEST OF ASIA'S MOVIES

BROUGHT TO YOU BY SCORPIO EAST PICTURES
Asia movies are back on track in recent years and with the support from such local prominent players such as Scorpio East Pictures, Mediacorp Raintree Pictures and Golden Village Pictures, there won't be a lack of it. Thus we boldly unveiled our MX crystal ball to bring you the list of upcoming Asia treasures to be shown on the big screen in the months to come.

First up on 10 July is the highly anticipated "Red Cliff", a two part epic film based on the events during the Three Kingdoms period, specifically the Battle of the Red Cliff. It was plagued with production problems from the start and finally now it's in the can. From international acclaimed director John Woo and featuring a top notch cast that includes Tony Leung, Takeshi Kaneshiro, Chang Chen, Vicky Zhao and Hu Jun. Battles. Action. Beauties. Wit. Need we say more? The crystal ball shows: HIT!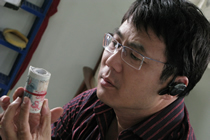 "Money No Enough" make Singapore's box-office history and propelled funnyman Jack Neo to the status he is today. Ten years later, the man is back with "Money No Enough 2" (31 July 2008). The movie revolves around the three grown sons of the Xu family who despite bearing the same family name, and all having been raised in the same middle-income family, are more different than night and day. Depicting the man in the street and money issues at the grassroots level, it seems like it will not only bring back the laughs and the tears, it will also provide insight into the lifestyle and mentality of people today, who place more importance over our blind pursuit of money than on anything else. Watch out for a funny "switch off your handphone" ad featuring Mark Lee and Henry Thia at their best. It will definitely have you giggling in fits. The crystal ball shows: HIT!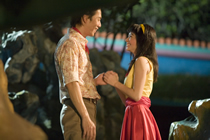 Royston Tan scored a hit with his "881" last year. And on 14 August 2008, he might have a four digits winner on his hands, "1028". An age-worn tale of love and betrayal that traces the trial and tribulations of Ah Hua, doomed to love, and doomed by the men in her life featuring "Getai" veteran Liu Ling Ling, Mindee Ong and Qi Yiwu (all from his previous "881") is here. I watched a brief segment of Mindee Ong and Qi Yiwu in their glamourous "getai" setup, will it once again charm the uncles and aunties? I think so. The crystal ball shows: HIT!

This one says from the director of "My Sassy Girl" and guess what, it's Kwak Jae-young's first Japanese film, "Cyborg She" (21 August 2008), a sci-fi fantasy film about a beautiful but emotionless cyborg girl who
comes from the future. She meets a dull university student who falls for her and they try to date. However, her violent nature and robotic superpowers often gets in the way and they break up eventually, though he still misses her. A disastrous earthquake unites them once again, and changes their fate. Sounds like a typical Japanese weepie with a twist. Ayase Haruka ("Hero") and Naoto Takenaka ("Waterboys") stars. The crystal ball shows: 50/50
Do not go in expecting "Rush Hour 3" or "Rob-B-Hood", Action star Jackie Chan is showing his 'Robert De Niro' side in "Shinjuku Incident" (September 2008). Conceived by Derek Yee to showcase Jackie the actor rather than his well-known action skills, "Shinjuku Incident" is about the Chinese migrant communities in Tokyo who are not
acknowledged nor welcomed by the Japanese. Hounded by the yakuza and go about their days under fear of being discovered and repatriated, a tractor repairman from China, still decided to make his way to Tokyo in search of his girlfriend whom he had lost contact. In search of a decent living, he found himself pitting against the Japanese yakuza and also a series of events. Daniel Wu ("Protege") and Xu Jinglei ("The Warlords") co-stars. We still hope to see Jackie kicks some yakuza' asses though. The crystal ball shows: 50/50
Amongst the many stories of Strange Tales of Liaozhai, "Painted Skin" (September 2008") should go down in history as one of the highest adapted to television and movie story of all time. This version by HK director Gordon Chan ("Fight Back to School") stars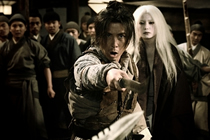 Donnie Yen, Zhou Xun and yes our local actor, Qi Yiwu yet again. "Painted Skin" not only brings audiences into the world of wild imagination about spirits and ghosts but also explore the realities of human nature and morality. We didn't say these, the notes did. The crystal ball shows: 50/50
Director Tsui Hark and Korean Director Kwak Jae-yong (My Sassy Girl) collaborate for the first time in this Asian version of Sex and the City. "She Ain't Mean" (October 2008) is a stylish, hilarious, romantic adventure; a lively romp into the life and times of trendy, contemporary Beijing through three unique encounters in the lives and loves of three hip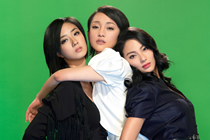 yet very different, young women. Finally Tsui Hark did something right after his numerous box-office disasters. By assembling Zhou Xun ("Perhaps Love"), Kitty Zhang ("CJ7") and Kwai Lun-Mei ("Secret"), the combination power of these 3 beauties is sure gonna sizzle the sliver screen, it's going to get hotter than a Whopper. The crystal ball shows: Surprise HIT!
After his nailed-to-death-by-critics erotic romp "Pleasure Factory", Ekachai Uekrongtham is bringing us "The Coffin" (October 2008). No, "The Coffin" is not the place to store his remaining reels for "Pleasure Factory" but it's a spine-chilling supernatural thriller about a man and a woman who are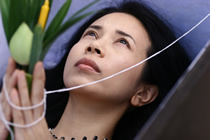 confronted by a series of paranormal and terrifying incidents after going through the bizarre ritual. Thrilling, mysterious and ultimately moving, this film is also about the beauty of life and death, living and dying. From the trailer, it looks like a pretty well-shot horror thriller, above the usual Thai horrors fares anyway, "The Coffin" stars Karen Mok and Ananda Everingham ("Shutter"). I'm not a horror fan but I'm actually rooting for this one. The crystal ball shows: 50/50
The locals in Cheung Chau believe that a Water Diety watches over the ancient island, one of whom is convinced that she has special powers after her suicide attempt over her boyfriend. Believing in winning the upcoming swim meet will win her boyfriend back, she
kidnaps the champion swimmer to train her from being a swimming idiot to master the art of swimming, but falls for him at the same time. Then there is the Water Diety who shows up at the swim meet. Will divine intervention help her win the competition and find true love? Gillian Chung (left, don't think dirty ok?), Eva Huang ("Kung Fu Hustle") and ex-HK national swimmer turns actor/singer Alex Fong ("Love Is Not All Around") stars in "The Fantastic Water Babes" (October 2008) from Jeff Lau ("A Chinese Tall Story"). I have a bad feeling about this, Lau's humour is either too abstract or tries too hard to be funny. The crystal ball shows: Sink, might really need to enlist the help from the Water Diety.

It has been in production limbo since the year 20XX primarily due to funding reason. Based on the award-winning novel by Minfong Ho, "Sing to the Dawn" (30 October 2008) is the coming-of-age story of a girl fighting for her right to basic education
and making true her dreams. Dawan is an average teenage girl growing up in a small Southeast Asian village who won the right to further her education in a city school to better her family and village. She faces opposition at every turn making her more determined to overcome these obstacles and proves herself. Featuring the voices of Celine Rosa Tan (Forbidden City) Lim Kay Siu (Anna and the King) Andrew Lua (Forbidden City) and Neo Swee Lin (Anna and the King), the CG animation from what I can see is at least notches better than Cubix's outputs (remember "Legend of the you-call-that Sea") and the singing portion we heard is simply marvellous. But still, the audience who have been breastfeed on Pixar from the start won't be attracted to it thus "Sing to the Dawn" really really needs to pump in more efforts to lure the audience. The crystal ball shows: Sink unless more marketing is done.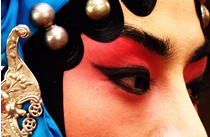 I have nothing against Leon Lai, critics blamed his stiff, wooden acting but I have really nothing against this heavenly king. Honest. In "Mei Lanfang" (December 2008), Lai plays the famous star of Peking opera, Mei Lanfang. Mei grew up in a family of Beijing Opera performers, where he learned his acting skills and played women roles. As a child, his uncle told him that there was a punishment in the court which yoked the erred actors with a paper cangue and made them hold level a bowl of water with their enclosed and raised hands. Whoever broke the cangue would be clubbed to death. A paper cangue became the symbol of the opera artists. They were subject to the possibilities of being killed by all kinds of "clubs", and Mei Lanfang was one of them. International starlet Ziyi Zhang ("The Banquet") also stars in this Chen Kai-ge's ("The Promise") helmed production. The crystal ball shows: Sink (It's the genre, people)

We heard this personally from Ekin Cheng himself during one of the interview sessions we had with him last year. This took 11 years to arrive on the big screen and yes it's going to materialise:"The Storm Warriors II" (2009). The Pang Brothers took over directing duties from Andrew Lau to tell this tale of how the Japanese evil warlord Lord Godless (Simon Yam) desires to conquer China and imprisons a large
number of martial artists trying to make them subjugate. Among the prisoners are Cloud (Aaron Kwok) and the martial arts elder statesman Nameless (Kenny Ho). Wind (Ekin Cheng) comes to their rescue and the trio is badly wounded by Lord Godless's evil martial arts attack. The remaining martial artists sacrificed their lives to save the trio, hoping that the trio would beat Lord Godless one day and save the country. It's Wind and Cloud. Curse those doesn't give a damn about these two (I'm just kidding). The crystal ball shows: HIT!

Reported by Linus Tee