SYNOPSIS:

A SEASON FOR LOVE chronicles the lives of four very different couples as they deal with love, loss and life in romantic, loosely interconnected stories -- A 30-year-old fire-fighter looking for just the right ring for his fiancée; A long-term relationship between a guy who cannot find a job and a wonderful and long suffering woman who is beginning to tire of their relationship; An 8-year-old boy who desperately misses his career-minded mother; A deaf girl with a terrible burn on her face falls in love with a painter, dreaming of a perfect love. All of these situations are filled with heartache and sometimes despair, but like love, it comes in many forms. In many ways, love must end for it to begin again.

MOVIE REVIEW: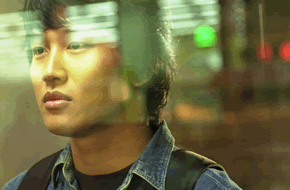 A Season For Love is patchworks of four interpersonal relationships sew together in a united topic of love. Akin to the 2003 romantic comedy Love Actually, the film moved from unrelated couples to couples, exploring their emotional struggle and turmoil in their encounter with love. Beside conventional Boy-Girl romance, the film also explores the love between a mother and his son. But unlike the British movie, this tranquil Korean film ends with breakups and death. A plan I suspect to make more audience cry in the fashion of all Korean love stories.
A Season For Love is no doubt a sad film contemplating the agonizing possibilities of denial, acceptance, inferiority and sorrow, in love. Yes, all the possibilities of breaking a heart.
There is Ju-Yung (Yeom Jung-Ah of A Tale of Two Sisters), a solemn career woman whose absent from her family has beginning to take toil as her only son is showing signs of resentment for his mother.
Firefighter Jin-Woo (Jung Woo-Sung of A Moment to Remember) and his long-time girlfriend Su-Jung (Im Su-Jung of A Tale of Two Sisters) are warming up to the idea of getting married. But Jin-Woo's hectic and risky career, in addition with his stubbornness to wait for a perfect time to propose are deemed by Su-Jing as being insincere about their relationship. Su-Jing is getting impatient with his block headed boyfriend.
Meanwhile Su-Jing's sister, Su-Eun (Shin Min-Ah of A Bittersweet Life) is a bubbly mute and deaf girl who works as an entertainer, dressing up in a costume of a giant doll and entertaining children in a local park. She is smitten by an awkward artist, yet is reluctant because of a scar on her face.
And final couple is undergoing through a breakup as the guy (Cha Tae-Hyun of My Sassy Girl) is a loser and his girlfriend Suk-Hyun dumps him for that.
Though the star-studded cast of A Season For Love with roles from all walks of life have been looking at Love Actually for ideas, this Korean film also oozes some innovative suggestions like CHA Tae-hyun (My Sassy Girl) started his own 'Separation Agency' for lovers wanting to breakup, yet too guilty or scared to initiate. I enjoyed watching him scurried around the city with requests to do others' dirty deeds for them. And how Su- Eun has always teach his sister's boyfriend the incorrect (but funny!) hand language to impress Su-Jing.
The pace of the movie is smooth, allowing an easy traffic to exchange between the couples. It is not as messy to watch like that orgy of characters and story lines they squeezed in for Love Actually. Beneath the humorous screenplay, there is not much twist and the plot is pretty predictable. This is a decent romantic production with alluring piano soundtracks released by the Koreans for the Valentine's day. I would give it a satisfying three stars if it wasn't for the ending.
In the tradition of western cowboy's comedies like Maverick (1994) and Shanghai Noon (2003) where Mel Gibson managed to mind-read the poker game of his life time or that the pretentious poser Owen Wilson managed to outgun his opponent despite having two dozen of bullet holes on his coat and each of them missing him. Korean romantic comedy producers obviously shared that uncanny sentiment of illogical and fate-fearing style in tying up their loose ends.
Remember in My Sassy Girl (2001) where Kyun-woo (Cha Tae-hyun)'s aunt was supposed to introduce him some blind date? It turns out to be Jeon Ji-hyun, his sassy girlfriend all along!
In A Season For Love, that trend amplified in the quadruple endings! Ha-Seok (Cha Tae-Hyun) took a one last look at his ex-girlfriend and accepted that their relationship was really over. He left an umbrella behind. Then it began to rain, and his ex-girlfriend uncovered that same umbrella…
Or why Ju-Yung's little boy employed Ha-Seok's 'Separation Agency' to deliver a message to his ailing mother? Why, why, why?
And comes the final blow when the firefighter Jin-Woo realized that he was trapped in a burning building and death was inevitable. He grabbed the nearest CCTV and hand signal that he loved her and that he wanted to touch her breasts…
I know, I know. Fans of such genre alike will start protesting stuffs like; 'Fate is beautiful' or 'Love works in mysterious ways'. While I agree with all that notions and that they sometimes enhance the golden hope that love is not perchance but predestined which works really well for love stories. But for them to happen all the time can make us question our reasoning, if not our patience.
My Sassy Girl made that formulae worked because they focused solely on a couple. For 'A Season For Love', when four stories cramped up the space of the film, leaving not much opportunity to explore further in their relationship. It seemed like a weak attempt to tie things up conveniently and jerk some fast tears in its process.
Perhaps Korean romantic filmmakers when producing should focus more on their story telling with a suitable flow into a proper ending instead of obsessing in wanting people to cry.

SPECIAL FEATURES :

NIL
AUDIO/VISUAL:
The movie is presented in Korea Dolby Digital 2.0 with great piano soundtracks.
And 16 X 9 Widescreen with Chinese and English subtitles
MOVIE RATING:




OVERALL DVD RATING :

Review by Ang Wei Kiat