FOR HIM

STAR TREK REPLICA GIFT SET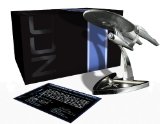 Hand cast in solid metal, the U.S.S. Enterprise Commemorative Replica was created exclusively for Amazon.com to celebrate the maiden voyage of Starfleet's newest flagship and is available in a limited edition of only 5,000 ships. Each replica comes with a Certificate of Authenticity, signed by QMx and Industrial Light & Magic's Roger Guyett, Visual Effects Supervisor and of course comes with the Blu-ray edition of the movie. Put this item on your Amazon's wish list right now. Star Trek (Three-Disc +Digital Copy) [Blu-ray]
(Available at Amazon)

UP WITH LUXO JR. COLLECTIBLE LAMP PACK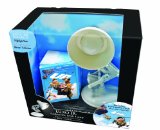 Here's another movie collectible to be added to your theatre room, the limited edition Luxor Jr. collectible lamp pack. Inspired by the Pixar logo, this Collectible Luxo Jr. Desk Lamp is produced in limited quantities and the custom-crafted lamp and base were specially designed to hold and highlight your Disney Pixar Blu-ray collection. This Limited Edition Luxo Jr. Collectible Desk Lamp Combo Pack comes with a Blu-ray + DVD + Digital Copy of Up! Up (4 Disc Combo Pack with Digital Copy and DVD) [Blu-ray]
(Available at Amazon)


ANGELS & DEMONS GIFT SET WITH BOOKENDS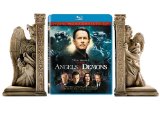 Doesn't the bookend look gorgeous? It adds a tinge of intellectual and classiness to your Angels & Demons Blu-ray copy that we are sure Robert Langdon will be impressed too. In Ron Howard's thrilling follow-up to The Da Vinci Code, expert symbologist Robert Langdon (Tom Hanks) follows ancient clues on a heart-racing hunt through Rome to find the four Cardinals kidnapped by the deadly secret society, the Illuminati. We are not completely sold by Ron Howard's adaptation of the Dan Brown's novel though we are totally smitten by the bookends. (Available at Amazon)

CELEBRATING PEANUTS: 60 YEARS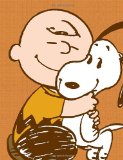 It has been what 60 years already? Everyone's favourite beagle, Snoopy and round headed boy Charlie brown and gang celebrate their 60th anniversary this year. Andrews McMeel is proud to showcase Celebrating Peanuts: 60 Years, packed with commentary from throughout Schulz's career, more than 500 pages of classic "Peanuts" strips in both black and white and color, a foreword written by Pixar Animation Studios' Pete Docter, director of "Monsters, Inc." and an endearing perspective of Schulz himself. Presented in a deluxe, slipcase edition and consists of 544 pages, we think it's another endearing book in addition to The Far Side, Calvin & Hobbes and Dilbert collection. (Available at Amazon and all good book stores in Singapore)

SONY BLU-RAY DISC PLAYER BDP S-360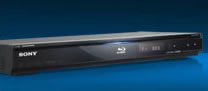 There's no better time than now to upgrade your existing DVD player to a Blu one. The latest Blu-ray disc player BDP-S360 from Sony offers BD-live technology, full-HD output, DVD upscaling and supports lossless Dolby TrueHD and DTS-HD master audio. What's more, it's priced at a reasonable $399. There's even a special promotion where you can get 5 blu-ray titles at only $50. Convince your wife or girlfriend today that the best way to enjoy Twilight is on Blu-ray. "Look darling; it's the suave Edward Cullen in high definition!" (Available at all good electronic stores in Singapore)

GUCCI BY GUCCI POUR HOMME EAU DE TOILETTE SPRAY FOR MEN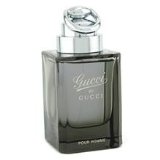 Let the man in your heart smell like James Franco (the spokesman for the fragrance) even if he doesn't look a bit like him. The closest you can do is to spray on some Gucci By Gucci Pour Homme Eau De Toilette and let your imagination run wild. The iconic fragrance is infused with Gucci luxurious heritage Masculine, cool, contemporary & elegant Top notes of bergamot, cypress, violet Heart notes of incense, leather accord, tobacco, amber, black pepper Base notes of patchouli, cedar wood, amyris. Sounds like ingredients for curry but apparently not. (Available at Amazon)
FOR HER

SEX AND THE CITY COLLECTORS GIFT SET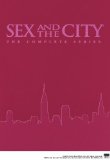 About one of the most enduring and well-loved chick-TV series is HBO's "Sex and the City", an adaptation of Candace Bushnell's provocative bestselling book about four single women dating, mating and relating in the Big Apple. This collector's edition comes in a pink velvet spiral binder with all six seasons tucked nicely in separate pockets with short summaries of each of the episodes. Your special someone won't be able to resist Carrie, Charlotte, Miranda and Samantha, as well as the gorgeous packaging of this collector's item. (Available at Amazon)
TRUE BLOOD THE COMPLETE FIRST SEASON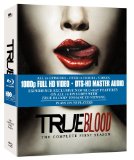 If you want some bark and bite in your vampire, look no further than HBO's True Blood, based on Charlane Harris' Sookie Stackhouse novels. Make no mistake- True Blood is "Twilight" amped up for a mature audience, so prepare yourself for equal amounts of erotica, tragedy, mystery and fantasy neatly packaged by Six Feet Under's creator Alan Ball. Set in the fictional Louisiana town of Bon Temps, "True Blood" is also a smart social examination of bigotry, discrimination and prejudice. HBO's "True Blood" is one for the guys and gals alike- so don't you worry about having to sit through another "Twilight"-wannabe after getting this for her- and very much in a league of its own. (Available at Amazon)
JULIE AND JULIA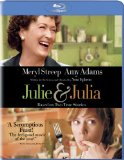 One of the most delightful movies this summer was Nora Ephron's Julie and Julia, based on the real-life stories of two women- Julia Child, the wife of an American diplomat who was seminal in introducing America to the art of French cooking; and Julie Powell, the modern-day woman who spent a year going
through each one of Julia's recipes. This Code 1 DVD only comes with special features on its Blu-Ray edition so it might give you an excuse to finally get that Blu-Ray player. May we also suggest pairing this gift with Julie Powell's paperback "My Year of Cooking Dangerously",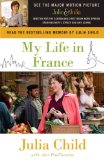 or Julia Child's paperback "My Life in France" or Julia Child's "Mastering the Art of French Cooking: Volume 1". Your special someone may just get some inspiration from either one of the books if she's preparing a nice Christmas dinner this season. (Available at Amazon)
The Future Begins
SONY DSC-TX1 DIGITAL CAMERA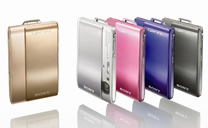 The coolest thing about the Sony DSC-TX1 Cybershot is its new 10 megapixel "Exmor R" back-illuminated CMOS image sensor. What? Well, this technology greatly helps you get better cleaner shots in low light, so you don't have to fret about adjusting those manual settings just to get the best image. What makes this even more attractive is that it measures just 14.1mm thick while offering a 35-140mm equivalent 4x zoom lens, making it as much a design statement as a tech marvel. Available in four colours- silver, grey, pink and blue- this is quite likely an impossible gift to resist for any gal.
CHANEL COCO MADEMOISELLE EAU DE TOILETE SPRAY



The Chanel No. 5 may be a vintage classic, but younger Chanel fans may very well prefer the Chanel Coco Mademoiselle, a scent that is at once sexy yet sophisticated. Described as a fresh oriental fragrance, the Coco Madesoiselle blends sparkling top notes of orange and bergamot with clear, pure middle notes of jasmine petals and morning rose and base notes of patchouli and vetiver for a discreet sensuality- simply a perfect gift for the urbane, chic woman. (Available at Amazon)
iPOD TOUCH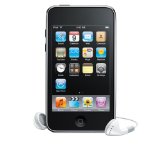 Listen to music, Surf the web. Watch a movie (in widescreen, if we may add). Check your mail. Play some games. You can literally do almost anything on the iPod Touch. Yes, it's all you need to enjoy mobile entertainment wherever and whenever you want. The 3rd generation also comes with Bluetooth, so you don't need any cables to listen to your music or watch that latest blockbuster. And it comes in a slim 8.5 mm package with a 3.5 inch display. It's complete, it's beautiful, it's a gift any gal would love. (Available at Amazon)


The End Begins


Revenge Is Coming


From The Author of The Da Vinci Code


Show Me The Money!


You can't always run from your past


Here Comes The Bribe