FAMILY FUN!

- NIGHT AT THE MUSEUM 2 (21 May 2009) -

What's it about: Security guard Larry Daley (Ben Stiller) infiltrates the Smithsonian Institution to rescue Jedidiah (Owen Wilson) and Octavius (Steve Coogan) that have been shipped there accidentally when their old museum closes for renovations.

The Buzz: Considering how unexpected a hit part one was, it was only a matter of time before this sequel came round. As before, pundits are saying that the ensemble supporting cast (the likes of Ricky Gervais, Amy Adams and Christopher Guest) will probably steal the thunder from Stiller's bland security guard character.

Hot Score: 56. Almost everything about this spells "more of the same". We'll probably take this as a tour of the world's largest museum- given how Fox has trumpeted this as the first major movie to be filmed in there.

- MONSTERS VS ALIENS (28 May 2009) -

What's it about: An ordinary Californian girl (Reese Witherspoon) hit by a meteorite is turned into a giant monster. She is brought to a secret government facility where she meets a ragtag group of Monsters also rounded up over the years. When aliens invade Earth, the President reluctantly calls upon the Monsters to save the world.

The Buzz: Here in Singapore, we're getting this movie almost two months later than its Stateside release. Rotten Tomatoes gives the film a 73% Fresh rating, with most critics saying that it has "enough humour and special effects to entertain moviegoers of all ages".

Hot Score: 73. We can't wait to see this one in glorious 3D, heavily touted as a breakthrough for the industry. That aside, there should be plenty of colourful sequences to dazzle the kids and plenty of cheeky references to 1950s sci-fi movies to entertain the adults.


- UP (4 June 2009) -

What's it about: 78-year old Carl Fredericksen sets out to fulfil his lifelong dream of seeing the wilds of South America by tying thousands of balloons to his house. Soon after lifting off, he learns he's not quite alone- there's an overly enthusiastic 8-year old wilderness explorer Russell right outside his door.

The Buzz: Pixar's latest seems to have everything audiences have come to love about their features- beautiful cinematography, impressive animation, and most of all, a touching buddy story. Coming from writers/directors Pete Docter (Toy Story, Monsters Inc) and Bob Petersen (Finding Nemo), you can expect nothing less.

Hot Score: 90. Anything from Pixar is worth eager anticipation for.



- ICE AGE 3 (2 July 2009) -

What's it about: Sid the sloth runs into some serious trouble while stealing some dinosaur eggs in an attempt to start his own family. As his old buddies Manny, Ellie, Diego and oh, even Scrat, try to save him, they stumble upon an underground world of dinosaurs, carnivorous flora and fauna, and a one-eyed, dino-hunting weasel named Buck.

The Buzz: Ice Age was nice, smart and funny. Pity for its sequel, Ice Age 2: The Meltdown, which was for many, a letdown. This time round, however, Blue Sky Studios has upped the ante by adding many more new creatures/ dinosaurs into the mix, giving Scrat more screen time with the addition of a new romantic interest Scrattie, and presenting it all in eye-popping 3D.

Hot Score: 60. The success of the Ice Age franchise still rests on one squirrel and its relentless pursuit of an acorn. While we're glad to see Scrat back and having more than just an acorn to chase, we still think that this is going to be nothing more than an entertaining diversion.

- HARRY POTTER AND THE HALF-BLOOD PRINCE (16 July 2009) -

What's it about: It is Harry Potter's sixth year at Hogwarts and the threat of Voldemort becomes ever more imminent. To stop his continuing grip on the Muggle and wizarding worlds, Harry Potter discovers more about Voldemort's past, thanks to his mentor Dumbledore and the mysterious textbook marked "This book is the property of the Half-Blood Prince".

The Buzz: There's a lot to live up to with this adaptation of this sixth book- considering that many regard it as the best of the series. Word from secret screenings indicates that not all is well. Two hefty complaints emerge- first, too much focus on developing the teenage love-subplots and not enough on the actual Half Blood Prince storyline; and second, changes to the big climactic ending that some say is "incredibly mishandled".

Hot Score: 85. We're still going to be incredibly hopeful that this will turn out as dark and delicious as the trailers have promised. Still, we suspect faithful fans of the book will likely take issue with some of the inevitable book-to-film changes, especially with regards to its ending. You've been warned.

LAUGHING OUT LOUD

- I LOVE U, MAN (18 June 2009) -

What's it about: Soon-to-be married Peter Klaven (Paul Rudd) realises that he doesn't have any friends and thus no Best Man for his wedding. He goes on a series of man-dates and develops an instant bond with Sydney Fife (Jason Segel). But this new buddy relationship with his B.F.F. ultimately strains his own relationship with his fiancée.

The Buzz: Reviews of this movie Stateside have been surprisingly and quite overwhelming positive, praising the hilarious and touching performances of both Paul Rudd and Jason Segel. Many have also hailed this as a positive step for Rudd into leading man status after playing second fiddle in movies like Knocked Up and 40-Year-Old Virgin.

Hot Score: 72. It has all the marks of an Apatow production (even Forgetting Sarah Marshall's Jason Segel is in this), except that it actually isn't. No matter- the fact that it's taken a leaf from Apatow means it'll very likely be crude, vulgar and very funny.

- LAND OF THE LOST (4 June 2009) -

What's it about: A disgraced palaeontologist Dr. Rick Marshall (Will Ferrell), his assistant (Anna Friel) and a macho tour guide (Danny McBride) get sucked into a space-time vortex and find themselves in a world of marauding dinosaurs and fantastic creatures.

The Buzz: The adaptation of an at best cheesy '70s children's television series for the big screen hasn't gotten many enthused. Still, advance images of the lizard-like Sleetaks, ape-like Pakunis and even Chaka seem to have convinced naysayers that it isn't as bad as they feared.

Hot Score: 68. Let's just say we weren't at all excited when we heard of this movie. But we have to admit that we're pretty impressed by what we've seen from the trailer. At the very least, we can say that Will Ferrell is still very, very funny.

SCREAM!

- DRAG ME TO HELL (11 June 2009) -

What's it about: To impress her boss and get that promotion, a loan officer (Alison Lohman) decides to evict an old woman from her home. Soon after, she finds herself the recipient of a supernatural curse, which turns her life into a living hell. Desperate, she turns to a seer to try and save her soul.

The Buzz: Before bursting into the limelight with the Spiderman trilogy, Sam Raimi was best known for his horror cult classics, Evil Dead and Evil Dead II. He doesn't seem to have lost his touch for the horror genre- Dread Central has called this a true horror gem that's "fast, scary and insanely fun" and many early reviews from its screenings at SXSW has generally concurred that it is one raucous rollercoaster ride of terror.

Hot Score: 80. If you're a fan of the horror genre jaded by too many tame teen horrors out of the Hollywood studio system, this may just be the panacea you need this summer.

If You Missed Part One of Summer Movie Preview 2009>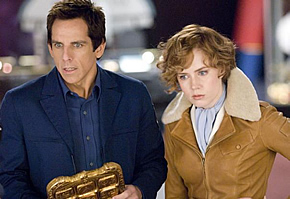 When the lights go off the battle is on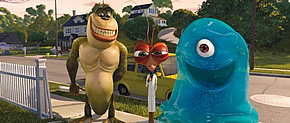 Oooze gonna save us?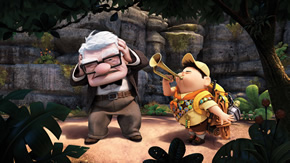 There's no way but UP for Pixar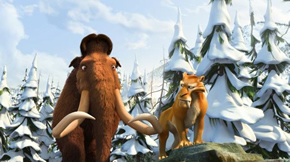 We want more Scrat!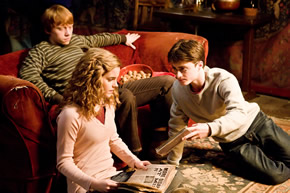 Once again I must ask too much of you, Harry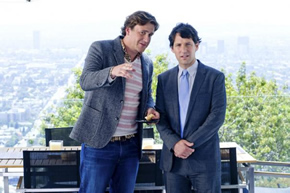 Are you man enough to say it?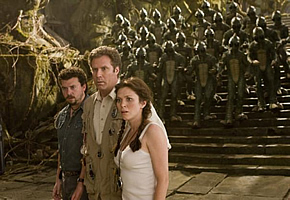 Universal Studios Invites You to Get Lost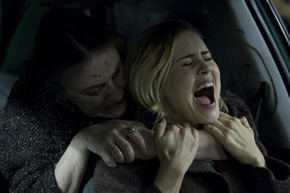 Christine Brown has a good job, a great boyfriend, and a bright future. But in three days, she's going to hell.