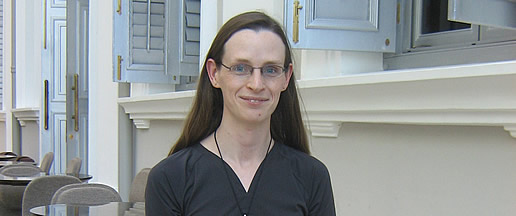 At the end of Maya Gallus' documentary Girl Inside, the interview subject of the film, Madison Kelly tells the audience that she is looking forward to a quiet life.
Looks like that isn't going to happen.
Since its premiere in Toronto, the 2007 documentary which puts a transgender in the spotlight has been broadcast on several gay and lesbian television networks in Canada. After winning the Gemini Award for Best Direction for a Documentary Program last year, it is having its Asian premiere at the 22nd Singapore International Film Festival. And this is the furthest the documentary's protagonist, Kelly has travelled in her life.
In Singapore to promote the documentary last weekend, she tells movieXclusive.com candidly: "I didn't know the film will take me this far. And I must say being in Singapore is overwhelming in a good way."
Kelly underwent a three year transformative journey which sees her transiting from a man to a woman. The 70 minute documentary chronicles this process and the result is a heartwarming and sometimes funny film which has been receiving critical acclaim.
Comfortably seated at a café in National Museum of Singapore, Kelly recalls: "I had no idea what I was getting into when I said yes to the director. I thought it was going to be a small project."
One can expect things to be difficult for Kelly to become a "he" to a "she" over the three years. Not only were things challenging spiritually, emotionally, physically and sexually, one major factor that added to the stress was having the camera recording every step of this transformation.
"Easy is definitely not a word to be used," states Kelly matter of factly.
"But I'm thankful that the filmmakers realised how important to be respectful of boundaries, what I was okay with telling and what I wasn't comfortable with saying."
In the limelight are also Kelly's family members, and that was something she had reservations initially.
"The most difficult thing about making this movie is exposing my family to the public eye. But I'm extremely lucky to have a family who was willing to come along for the ride.
"They have never hesitated in supporting me," she continues.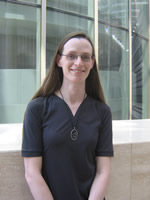 Kelly remembers how each of her family member reacted to being part of the documentary. She laughs: "My sister's immediate concern was who was going to be the bridegroom at her wedding."
Kelly's grandmother, Vivien Parkhill, was given quite a bit of screen time in the film.
"She is a very curious person. Her fundamental questions and statements were straightforward, and that comes out in a humourous way."
She also thinks that her brother and father provided the much needed entertainment in the documentary: "Every time there was tension in the show, you can expect to see my brother and father appearing to break it something funny."
Being part of the this film has given Kelly new insights about life. Beyond the film, she hopes to live outside Canada and see the world. She has learnt not to have too many expectations when it comes to living her life: "I've kind of given up on planning, and am going with the flow with what happens next."
The articulate Kelly also tells us that she hope to move to Japan to live there for a few years.
"I want to travel outside Canada. I don't want to be at the same place for my whole life."
Speaking with pride and confidence, Kelly hopes that audiences will walk away from the film with certain takeaways, and that's regardless of the nationalities of the viewers.
"It's okay not to understand or be concerned about socially weird people like us. What's important here is how you show support."
"
- By John Li