Playing historical figures often pose challenges to actors. But for Taiwanese actor Winston Chao, it was probably a breeze playing Chinese political and revolutionary leader Dr. Sun Yat-sen. After all, the 47-year-old has portrayed this great leader of modern China three times in his acting career.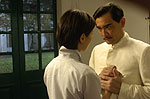 "After playing Dr. Sun twice, I have accumulated much experience. Besides, for my latest film, the director, crew and cast are wonderful to work with, which makes it an easy process," Chao tells movieXclusive.com in an email interview. He had played the "Father of Modern China" in the film The Soong Sisters (1997) and the drama series Dr. Sun Yat-sen's Love and Revolution (2001).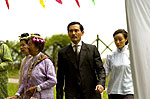 After six years, he takes on the role of the Kuomintang co-founder again in Derek Chiu's Road to Dawn, which closes the 21st Singapore International Film Festival. The director has stated that one of the reasons he chose Chao is because he had done the role so many times before, and audiences would automatically associate him with Sun.
In response to that statement, Chao replies humbly: "I see that as a form of recognition, but there is also some form of stress. I hope that viewers can see how my life experience has improved my acting."
Road to Dawn was shot entirely on location in Penang, and co-stars Angelica Lee and Wu Yue. Although it was Chao's first time acting with them, he has nothing but praises for the award-winning actresses.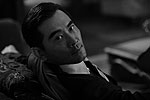 "I have always liked these two actresses. Wu Yue is elegant and Angelica is pretty, and these traits suit their roles very well. Hence, it is easy to act opposite them."
Chao also recalls the fond memories shooting the film in Penang: "There was so much to eat! The Hokkien, Cantonese and Nonya cuisine really whetted my appetite. I put on over 10 pounds, and I almost couldn't button up my collar!"
The film tells the fictionalized story of Dr. Sun's time in Penang with his lover Chen Cui Fen, played by Wu. Said to be born in Nanyang, Chen was also Dr. Sun's revolutionary companion. This seems to fit the mould of how there is a great woman behind every great man. However, Chao begs to differ on this notion.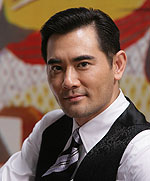 "Look at Abraham Lincoln and Socrates' wives. I think they are scary women. And In Dr. Sun's case, behind this great man's back, there is more than just one great woman!"
Having starred in other acclaimed Asian films like Ang Lee's Eat Drink Man Woman (1994), Stanley Kwan's Red Rose White Rose (1994) and Jacob Cheung's Intimates (1997), Chao feels that it is most important for Asian filmmakers to always put themselves in their local audiences' shoes.
The self-proclaimed harsh critic has this to say: "Make films that reflect your local culture. Make films for your own people to watch. And don't be obsessed about sending your works to so-called international film festivals!" - By John Li