Chinese American film director Wayne Wang does not mind if people say that he is "screwed up".

"And screwed up as some would say, I love making both Hollywood blockbusters and also low budget independent films," the 59-year-old filmmaker tells movieXclusive.com in an email interview. Having directed studio productions like Maid in Mahanttan (2002) starring Jennifer Lopez, the godfather of Asian American cinema is also well-known for his independent films like Smoke (1995) starring Harvey Keitel. He continues:" They are both difficult and challenging in different ways. I prefer indies more because I have more freedom to follow my own vision and make films that are more personal."
Wang thinks the reason why he enjoys making these two very different types of movies is because of how he grew up: "I was born in Hong Kong with traditional Chinese parents, educated by Irish Catholics under a British colonial culture. I grew up watching Chinese soap operas, British TV comedies, Hollywood romantic comedies, John Ford westerns. I got caught up in the 60's sex, drugs and free love revolution, so I hate to be boxed in as making one kind of film!"

Incidentally, two of Wang's latest independent works, A Thousand Years of Good Prayers and The Princess of Nebraska, are about freedom. These films are featured at the 21st Singapore International Film Festival, with the latter is chosen as the opening film. A Thousand Years of Good Prayers is a collection of stories about life in modern China and the United States. The Princess of Nebraska is a story of a pregnant Chinese girl's life in the United States.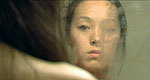 "What is true freedom?" he asks with these two films. "Can there be too much freedom and what should we do with our freedom?"
Being an American in the American filmmaking scene, Wang feels that there is an increasing number of works which look at Asian American communities and in very innovative ways too.
Excitedly, he says: "I have just come from the Asian American Film Festival in San Francisco and there were many different kinds of films, large and small budgeted ones, commercial and personal ones, narrative, experimental, documentaries."
However, there is still the plaguing problem of stereotyping in such films.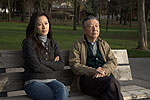 Using his work The Joy Luck Club (1993), which is about the life histories of Asian women and their daughters as an example, Wang states his point: "Today I don't know if such a film would get made. There are more Asians at every level, from executives and directors to actors and crew members. But they still turn a great book like Memoirs of a Geisha into an old stereotyped film."
The California's College of Arts and Sciences alum is very interested in making films about an environment which he finds unfamiliar and interesting, and in the process, learn more about the community.
"Take Singapore for example. We can do a film about how different ethnic groups in Singapore co-exist or not co-exist together?" - By John Li