One is a drama about a 12-year-old girl who lives in an impoverished Cambodian rural village but refuses to accept that her fate is pre-determined by her circumstances. One is a documentary which details the attempts of three Beijing residents as they strive to make their dreams for the Olympics a reality. But both are helmed by Singapore filmmakers celebrate the bumper crop of local films at the 21st Singapore International Film Festival's (SIFF) Singapore Panorama.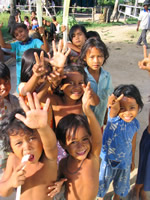 Lionel Chok, producer of To Speak, recalls how he and director Craig Ower traveled to Cambodia in August 2004 to shoot this film with two other crew members. The four-man team's journey was tiring but rewarding.
"There were about seven to eight local villagers who provided manpower and became our instant crew. It was a nice gesture and was very meaningful. It was a big deal to us," Chok tells movieXclusive.com.
These villagers were not paid, but their incentive was a built house in the run-down slums of the country. The film was initiated by director Ower who conceived the story after repeated visits to the country on such house-building projects.
Tan Siok SIok, made Boomtown Beijing with the help of my students while she was lecturing at the Beijing Film Academy. Although she started with a clear creative concept, quite a few of the visual ideas came from the local students.
"The most memorable part of making this film is the experience of capturing the city of Beijing, a city that is going through such fascinating changes in the lead up to the Olympics.
"I feel as though every moment that I am capturing on film is a historical moment, a moment that will not repeat itself," adds the filmmaker in an email interview.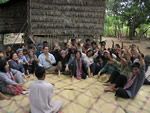 Chok and Tan may have different memories of making their films, but these works have impacted their lives greatly.
Chok says: "To Speak is based on true stories told by the Cambodians. It is about how one strives and rises from the vicious cycle of poverty. Told from a young girl's point of view, it is very personally very meaningful to me because there is this inspiring drive for resources."
The film has traveled to Montreal and Korea, and has attracted Cambodians who are living in those countries, which made Chok not regret making this film: "We are assured that the film has effectively driven the message."
For Tan, Singapore seems like a quiet little town after the experience of living and working in Beijing because all the things taken for granted here can be a challenge there.
"Take the simple act of getting one place to another. A journey that takes 10 to 15 minutes in Singapore can sometimes take one to two hours in Beijing. The good news is: you are more readily forgiven for being late in Beijing!"
She feels that she has become far more resilient and resourceful, which are critical traits of an effective film maker: "I have learnt that if I want something bad enough and work at it long enough, I will find a way to achieve my creative vision."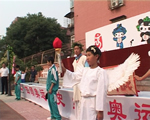 What do the filmmakers feel about the direction Singapore films are moving towards?
Chok commends SIFF's efforts in bringing the various local films together in this year's Singapore Panorama section: "It is a good start, but it shouldn't be a one-off thing. There is a need to cultivate our own audiences' awareness of local works. The common public is often jaded about paying for local films, and there is a need to bridge that gap."
He emphasizes: "We should create films that audiences have not seen before and they go, 'This would be it'."
While Tan feels excited about being part of the Singapore Panorama, she isn't sure which direction local films are heading towards: "I honestly have no clue. I can see that more people are making works and stepping forward to be acknowledged as 'filmmakers'. Hopefully, that means Singapore will no longer be known for only having a handful of directors."
On a positive note, she adds: "May a hundred flowers blossom." - By John Li