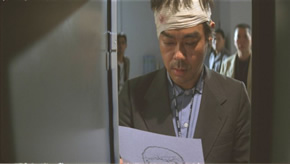 THE NINETIES

When the local movie industry continued its slump, To's counterparts like John Woo, Tsui Hark and Ringo Lam flocked to Hollywood. But To remained and co-founded Milkyway Image with his frequent collaborators, Wai Kar-Fai and Yau Nai-Hoi in 1996. A relatively small setup, this production house soon became well-known for producing independent, obscure crime thrillers and dramas, such as Too Many Ways to be No.1 (1997), The Odd One Dies (1997) and Expect the Unexpected (1998).
Milkyway Image's (and also To's) muse was a certain actor called Lau Ching-Wan, whose ordinary-man look fitted perfectly with the kinds of characters that Milkyway's films commonly possessed. Lau became a staple in Milkyway's films and To's go-to actor, starring in no less than 4 films from To within the span of 3 years. Even through the heydays of Milkyway's arthouse ditties, To's directorial efforts would tend towards the commercial.

THE RISE OF MILKYWAY
Indeed, To would find one of the biggest successes of his career in an unabashedly commercial film starring Andy Lau and Lau Ching Wan, the crime thriller "Running Out of Time" (1999). Both a critical and commercial success, the film was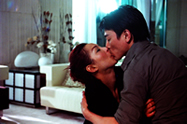 nominated for 7 HK Film Awards (including Best Director for To) and gave Andy Lau the Best Actor crown.
That same year, To also endeared the critics with The Mission (1999), a meticulously directed film fascinatingly endearing in its observation of its bond of brotherhood among five bodyguards gathered together for one mission. That film would go on to win To the Best Director award and its lead actor Francis Ng Best Actor at the Golden Horse Awards the year after.
Fresh off what was arguably his most successful year, To cemented his partnership with Wai Kar-Fai in a string of light-hearted comedies: Wu Yen (2001), Fat Choi Spirit (2002) and My Left Eye Sees Ghosts (2002). If Lau Ching-Wan anchored To's previous arthouse forays, then his deliberately commercial streak would be sealed with Andy Lau and Sammi Cheng.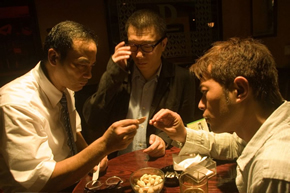 Whether apart or together, To's collaborations with Andy Lau and Sammi Cheng went on to crown them the undisputed title of HK box-office king and queen. In particular, the To-Andy-Sammi triumvirate was a runaway success, and Needing You (2001), Love on a Diet (2001) and Yesterday Once More (2004) proved just so with the numbers they raked in.
If the quality of To's films languished slightly during these years, he proved he could be on top of the game with his critically hailed Election (2005), a film that won Best Picture and Best Director at the HK Film Awards. This take on triad warfare marked the beginnings of his fruitful collaborations with Simon Yam (which actually began back in 2003 with "PTU") and Yam's career resurgence.
Of late, To has once again ventured into the offbeat- Exiled (2006), Triangle (2007) and Sparrow (2008)- and it seems it is such offerings that have slowly but surely garnered him a steadily growing number of admirers in the Western world. Indeed his most recent commercial film would be Mad Detective (2007), probably one of the best out of the Milkyway staple.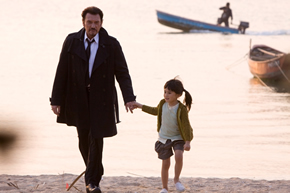 It's clear that To has an affection for the arthouse- and Vengeance (2009) starring French actor Johnny Hallyday in the lead role will likely attest to that yet again. But To's penchant for commercial films also makes him one of the most sought-after directors in Hong Kong. Be it romance, crime, or thriller, Johnnie To is quite simply one of the versatile directors around- and also the HK film industry's brightest hope.
Johnnie To's latest offering, "Vengeance" opens here on 5 November 2009