"Newcastle United Supporters Club - Goal Preview Screening at GV Marina (4 Oct)"
The turn out was fantastic and the hall was full. 80 fans turned up (capacity was limited as it was a
preview screening before Goal! Premiere). In conjunction with the movie release of "GOAL!", Golden Village
Multiplex hosted an exclusive preview screening for Newcastle United Football Fans on 4th October 2005. Newcastle United fans were fully decked out in black and white. "Newcastle fans & Geordies around the world have been awaiting the film's release, especially here in Singapore where Newcastle has a very big following", said John Hirst, Spokesperson, Newcastle United Supporters Club Singapore. What is even better is - its only the first movie in a trilogy, and for it to feature Newcastle United is terrific, and it will an extremely proud moment when we sit down to finally watch it at Golden Village. It is a great opportunity for Newcastle fans in Singapore and the rest of the world to catch a glimpse of life as a footballer, and life in the City of Newcastle.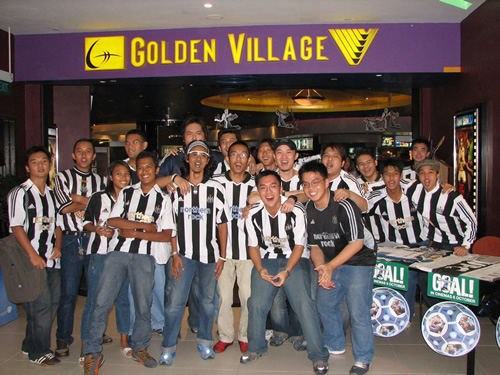 Soccer fans can also consider organizing group bookings for "GOAL!" as Golden Village is offering S$50 Adidas voucher as an incentive for early bird group bookings. For further details of the "GOAL!" group-booking package, customers can log on to www.gv.com.sg or contact their group booking sales department at
email: [email protected]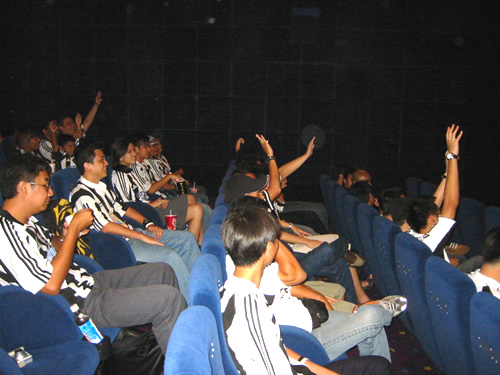 Golden Village is also organizing another "INDULGENCE AT GV GOLD CLASS"™ on 17th August for "GOAL!". Tickets for will be sold at $50 per person and will include a Gold Class movie ticket for "GOAL!", beer and popcorn. There is also a non-alcoholic option at just $40 per person that includes free-flow of soda. Tickets will be sold in pairs and will be restricted to adults aged 18 years and above. For further details, check the www.gv.com.sg from 6th October. Tickets are also available for sale from 6th October to public at the GV box office, via AXS machines, or online at www.gv.com.sg

"GOAL!" is the story of a young man's fight to prevail against the odds in his own ultimate challenge - to become a Premiership footballer. Directed by Danny Cannon (C.S.I.) and set amid the heart-pounding atmosphere of international football, "GOAL!" stars up and coming Latino actor Kuno Becker. Some of the hottest representatives from the world of football also appear in the movie, including David Beckham, Zinedine, Zidane, Raul, and Newcastle captain Alan Shearer.
Courtesy from Red Dawn Communications

"Goal" is reviewed here by our columnist who is still overwhelmed by all the excitement!